This cradle of cinema, renowned for its culinary art, is a UNESCO World Heritage Site. Lyon is the second largest city in France, ideally located two hours from Paris by train, two hours from the sunny Côte d'Azur, and only an hour and a half from the picturesque mountains of the Alps. The city offers an unparalleled quality of life, with two rivers running through it (the Rhône and the Saône) and numerous green spaces, including the Parc de la Tête d'Or, one of the largest parks in Europe. No wonder it is one of the most attractive cities in the world, along with St. Petersburg, Prague and Venice!
Our campus
The OMNES Education campus in Lyon includes the schools ofESCE, Sup de Pub, ECE and INSEEC (Bachelor, BBA, Grance école, and MSc & MBA) is located in the historic district of the university, and is part of a dynamic and international student environment and easily accessible by public transport (streetcar, bus, train). Home to international institutions and major companies, Lyon is also marked by a strong entrepreneurial spirit. Students will benefit from an exceptional setting, with 9,000 m2 including 65 classrooms, open-access computer rooms, several work spaces, and a business incubator. Students will be able to enjoy a bright, pleasant and functional space, where the industrial spirit has been preserved. They will be able to evolve in a resolutely professional environment integrating the latest technologies.
INSEEC MSc & MBA :
CAMPUS SANTY
16 avenue Paul Santy 69008 Lyon
ESCE, Sup de Pub, ECE et INSEEC (Bachelor, BBA, Grande école) :
CAMPUS CITROËN
25 rue de l'université 69007 Lyon
Lyon was voted 2nd in the overall ranking of the best student cities in France in 2021-2022.
To learn more about the city, consult the Campus France fact sheet.
Don't hesitate to discover the city of Lyon with this beautiful video: Lyon, I Love You
Visit the Lyon campus with this video : Visit the OMNES Education Lyon campus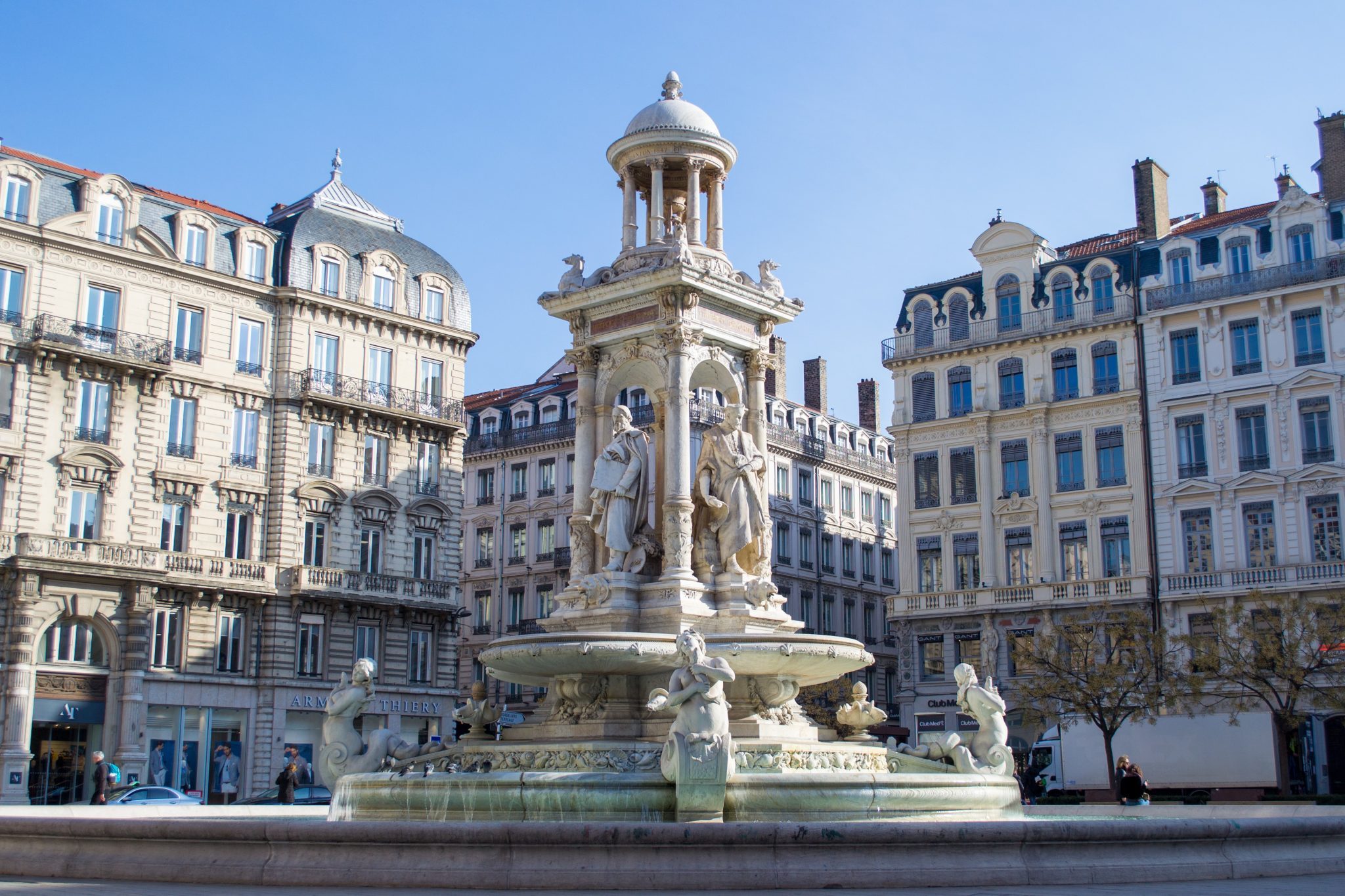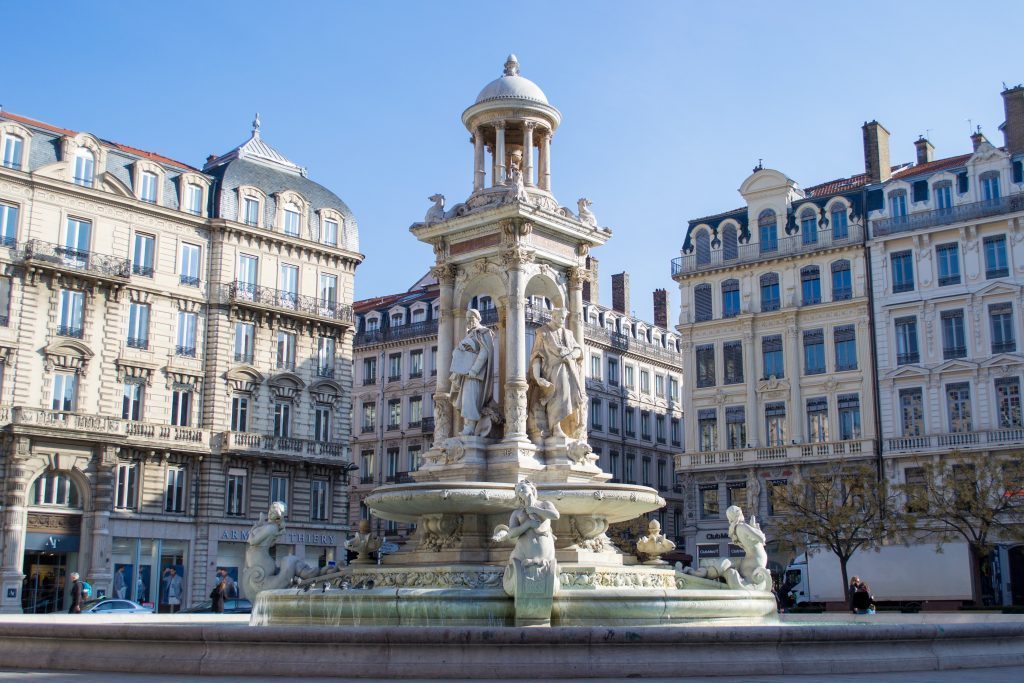 Explore Lyon! We have listed for you all the places to see and visit that Lyon has to offer in terms of leisure, culture, sports and well-being.
The city has a rich cultural heritage. Art lovers will be delighted to discover the many national and international events that take place throughout the year in Lyon, such as the Fête des Lumières, the Nuits de Fourvière festival, the film festival and the Biennale d'art contemporain. In addition, as the gastronomy capital of France, Lyon offers more than 1,500 restaurants that offer local specialties and international flavors.
Museums & art galleries
If you are from the European Union and under 26 years old, the entrance to each of them is free.
Museum of Fine Arts – 20 place des Terreaux – 69001 Lyon
Museum of Contemporary Art – 81 quai Charles de Gaulle – 69006 Lyon
Gadagne Museums – 1 place du petit collège – 69005 Lyon
Center for the History of the Resistance and Deportation – 14 avenue Berthelot – 69007 Lyon
Museum of Printing and Graphic Communication – 13 rue de la Poulaillerie – 69002 Lyon
Musée des confluences – "musée des Confluences" stop – 86 quai Perrache 69002 Lyon
Gallo-Roman Museum – LUGDUNUM 17 eue Cléberg 69005 LYON
Museum of fabrics and decorative arts – 34 rue de la Charité 69002 LYON
Except: Henri Malartre automobile museum – 645 rue du musée – Rochetaillée-sur Saône
Cinema & theaters
Institut Lumière – about 6 € – 25 rue du Premier – Film BP 8051 69352 – Lyon Cedex 08
Cinema Comœdia – about 8 € – 13 avenue Berthelo 69007 Lyon
Cinémas Lumière (Terreaux, Bellecour, Fourmi) : 6,90 € for students
Discover the cinemas, theaters and museums as well as thecultural agenda of Lyon.
Music 
Les Nuits sonores (May) is a festival of electric music in symbolic places of the city.
Les Nuits de Fourvière (June) is a festival gathering all artistic disciplines (music, theater, dance and cinema) which takes place during the summer in the ancient theater of Fourvière.
Sport
The Lyon campus has different partnerships with gyms in the region, you can find them in the list below:
Sports clubs in Lyon and around the campus
L'APPART FITNESS
Free registration fees (PRIVILEGE, TEMPO, SOFT packages)
1 free coaching appointment (PRIVILEGE, TEMPO, SOFT package)
Clubs:
Club JEAN JAURES, 74 avenue Jean Jaurès, 69007 Lyon
Club GAMBETTA, 133 grande rue de la Guillotière, 59007 Lyon
Club MEXIMIEUX, Zac de lntermarché, 01800 Meximieux
Club AMBERIEU, 63 rue Charles de Gaulle, 01500 Chateau gaillard
Club DECINES GRAND STADE, 2 avenue Simone Veil, 69L50 Decines
CLIMB UP LYON GERLAND, the climbing gym offers you :
10 % on the book of 10 entries
50% on the first month of a subscription (annual or monthly)
11 Lortet Street
Telephone: 04 72 71 83 84
69 007 Lyon

Pool
Tony Bertrand Nautical Center
(12 to 8 pm)
8 quai Claude Bernard
69007 Lyon
Price :
2,60€ (for students under 26 years old)
25 hours card – 50 €.
Free and open spaces in Lyon to do sports
Clémenceau Sports Field (6:00 to 8:00 p.m.)
94 rue Sébastien Gryphe – 69007 Lyon (Corner rue Sébastien Gryphe / Rue de l'Université)
Parks & gardens
Discover Lyon's green spaces here.
For example, the Parc de la Tête d'Or is the largest urban park in France and contains many activities for all ages, including a zoo, a navigable lake, botanical gardens, a miniature railroad, pony rides for children, etc.
It is a great place to relax and enjoy the natural beauty. It includes dozens of trails for walking, jogging or biking and large open spaces for activities and picnics. Lots of fun for everyone!
Flea markets
If you want to find furniture, used clothes or anything else you need without spending a lot of money, flea markets are perfect!
The city of Lyon has listed all the flea markets in the city here.
Cost of living
Please note that these prices are indicative and may vary greatly, and that the cost of living differs from city to city.
You can compare with your hometown with numbéo .
| | |
| --- | --- |
| Housing | 500 – 1200 € |
| Public transport | 25 € |
| Power supply | 100 – 300 € |
| Other expenses (leisure, shopping…) | 100 – 300 € |
| Total | 800 – 1900 € |
Opening a bank account in France is one of the first steps to take when you arrive in Lyon.
The documents required to open a French bank account are :
A copy of your passport or European identity card
A document proving your residence in France – a certificate of accommodation from your landlord for example
A copy of your certificate of enrolment
A copy of your visa and residence permit
Currently, our main banking partner is the Caisse d'Epargne and very soon new partnerships with local banks will be available with special offers for students.
The partner agency
Caisse d'Epargne Guillotière branch 4 place Victor Basch, 69003 LYON
Transportation in Lyon 
Arriving in Lyon
The city of Lyon has an airport named Lyon Saint-Exupéry which offers about thirty national and international destinations.
Lyon is easily accessible by train from all major European cities thanks to its two main stations, Gare Lyon Part-Dieu and Gare Lyon Perrache.
Paris Charles de Gaulle airport is only 2 hours away from Lyon by TGV (High Speed Train).
Travel time by train :
– To Paris, Marseille or Geneva: 2 hours
– To London by Eurostar, Stuttgart: 5 hours and 30 minutes
– To Frankfurt, Milan or Barcelona: 6 hours
To consult the train schedules here.
To not spend much, the bus is an easy way to come to Lyon.
The central bus station of Lyon – Perrache (located on the 2nd floor of the Perrache station) offers connections to more than 80 destinations in France and abroad (Spain, Italy, Germany, Poland, the Netherlands and many others).
Eurolines : national and international long distance bus company (available in 6 languages)
Public transport
Lyon and its neighboring cities are very well served by the public transport network – TCL (Transports en Commun Lyonnais). With just one ticket you have access to buses, streetcars and subways. The TCL operates every day from 5am to midnight (until 2am on Friday and Saturday).
If you are staying for a semester or a year, the best option is to get a Técély card. It is available immediately at the TCL agency counter : TCL Bellecour agency : 6 Place Bellecour 69002
The TCL card costs 5 €. If you are between 18 and 25 years old, the subscription costs 25 € per month. The card is nominative and includes a photo (25x30mm format).
Visit the TCL website or download the app to plan your trip.
Rates:
1 ticket (1 hour): 1.90€.
10 tickets: 18€.
Ticket for the funicular: 3€.
A monthly subscription for young people: 25€/month
taxis & UBER
Are you arriving outside of TCL and/or Rhônexpress service hours? You have too much luggage to travel alone on public transport? All train and intercity bus stations are served by cab services.
To access Lyon campus
From Lyon-Saint Exupéry airport
The Rhônexpress : a one-way ticket from 10 €.
The Rhônexpress streetcar connects Lyon-Saint-Exupéry airport to the Part Dieu train station (central platform for trains/metro/tram/bus) in 30 minutes. The first departure is at 4:25 am at Part-Dieu, and at 5:00 am at the airport. Rhônexpress runs every 20 minutes during the day, and every 30 minutes from 4:25 a.m. to 6 a.m. and from 9 p.m. to midnight.
Buy your ticket in a terminal, or once on board at the controller.
You can also book your tickets in advance on the site.
By public transport
For a reduced cost of €1.90, but with a longer travel time (1 hour), you can get to Lyon by using the TCL 47 bus that connects the airport to Meyzieu, a city next to Lyon.
Go to the airport and get off at "Meyzieu Z.I.".
With the same ticket, take the T3 streetcar line to Part Dieu station (central platform for train/metro/tram/bus).
Once you arrive at the Part Dieu station (by the Rhône Express or by the Tram T3), you must cross the whole station to take the T1 streetcar line (see the map below):
Take the tramway line 1 (T1) direction "Debourg" and get off at the station "rue de l'Université".
Get off in front of the Citroën building. The entrance is at the back of the building, on the 3rd floor.
By cab
If you arrive between midnight and 5 a.m., neither the Rhônexpress nor the bus will run. You can take a cab, but the cost is much higher (between 50 € and 75 €).
You can also take an UBER which is expensive, but cheaper than a cab, and costs on average 45 € to 60 €. All you have to do is download the app and request an UBER and it will take you wherever you want.
For a less expensive option, consider carpooling from the airport. For example, you can share a car ride with BlaBlaCar.
By train and bus
From the Part Dieu train station
Travel time: 20 minutes
Price: 1,90 € the ticket. Metro and tramway tickets can be purchased at an automatic terminal located at each station or via the "TCL E-Ticket" application. One ticket is valid for one hour for all tram/bus/metro connections.
Directions:
Take the streetcar line 1 (T1) direction " Debourg ".
Get off at the station "rue de l'Université" in front of the Citroën building.
The entrance is at the back of the building, on the 3rd floor.
From Perrache station
Travel time: 10-15 minutes
Price: 1,90 € the ticket. Metro and tramway tickets can be purchased at an automatic terminal located at each station or via the "TCL E-Ticket" application. One ticket is valid for one hour for all tram/bus/metro connections.
Directions:
Take the streetcar line 1 (T1) direction "IUT Feyssine".
Get off at the station "Rue de l'Université" in front of the Citroën building.
The entrance is at the back of this building (rue de Marseille), on the 3rd floor.
Restaurants
Popular restaurants
Food Traboule
22 rue du Bœuf, 69005 Lyon
A food hall in Lyon run by chefs. The 7 spaces, spread over three floors, house different kitchen counters, where chefs concoct eclectic dishes before your eyes.
Food Society Lyon
Part Dieu Shopping center
It is the foodcourt of the Part Dieu shopping center. With a rooftop and more than 20 counters, it is the ideal place to eat with friends in a good atmosphere.
Everyone orders what they want, when they want, before taking a seat together in one of the common areas.
Café Comptoir Abel
25 rue Guynemer, 69002 Lyon
Lyon's traditional restaurants, called "Bouchons", are famous for their hearty, homemade regional dishes made from fresh ingredients, as well as for their charming and friendly atmosphere.
Carmelo
7 rue Neuve, 69001 Lyon
The best Italian in town. Affordable, with exceptional decoration and service, this restaurant serves pizzas, pastas.
Mama's Boys
25 rue de l'Arbre sec, 69001 Lyon
Pushing the door of this restaurant is like entering a room from the 80s.
 CROUS Restaurant  
The Quai Resto
94 rue pasteur
69007 Lyon
Updated 11 May 2023