Why study in Paris?
Internationally, Paris enjoys an excellent reputation in terms of cultural influence and university network. Most students want to study in France, in the capital, in order to benefit from a level of education recognized throughout the world, facilitating access to prestigious post-baccalaureate training or parallel admission.
Supporting a specific professional project, the various programs provide a unique opportunity to receive training from experts in the sector.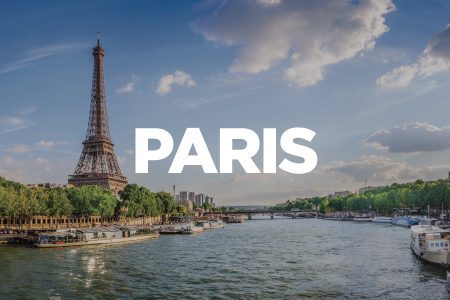 What studies to do in Paris?
Business schools
The choice to attend a business school is shared by a very large number of students each year, after the Bac. These establishments have many advantages, which makes them a particularly coveted area:
At OMNES Education, we offer a wide range of programs(Bachelor & BBA, MSc, Grande Ecole Programs, DBA) that are deliberately oriented to best meet your needs. We offer programs in the following areas of study: Management, Communication, Engineering, Political Science and International Relations.
Graduating from this type of program guarantees a high rate of professional integration. The employability is assured as the demand is so great.
The programs are accessible to all types of profiles to be trained in :

Where to stay in Paris during your studies?
A student wishing to live in Paris has several options.
Student residences
The implementation is managed by associations, the hostels are open to students aged 18 to 25. Priority is given to apprentices, trainees or those doing a sandwich course. The advantage of these places is primarily financial. In fact, room rates are significantly lower than those of private facilities. It costs about 600 euros if you want to adopt this option in the capital.
Lodging with local people
Having a room of one's own, in the heart of a French family's home, is the simple and economical choice that many foreign students make. In addition to enjoying low rent and the comfort of a large apartment, the main advantage of this type of residence is the daily immersion in French culture. Note that we can find an alternative to this type of rental. We are talking about intergenerational housing, putting students and seniors in touch with each other in order to bring company, in exchange for a room at a very affordable price.
Private apartments and shared apartments
This is the most common case. Many students choose to rent an apartment, usually a studio. Of course, wanting to rent in the capital has a cost. The average cost of a studio apartment is 800 euros per month. The economic choice consists in aiming for a larger apartment, and to live in it with several people, in a shared apartment. It is a good way to save money on various bills, but also to get to know a new culture, by learning the language.
Private student residences
This is a very common method of dealing with the housing shortage, private student residences. In the case of a refusal from the Crous, it is a good alternative to pay less than in standard rental and to have access to many advantages. They offer access to the internet, sports facilities, a rich community life or simply equipped and furnished apartments.
The University of Paris
In order to apply to this type of institution, the student must be enrolled in a school in the Paris region and be preparing a Master 1 level degree (at least). A true reference in the field, the Cité internationale universitaire de Paris has a large number of student accommodations that welcome students, but also sportsmen, artists or researchers of a higher level, coming from all regions of the world.
registrations in Paris
How do I enroll in a top school in Paris?
Every year, 350,000 foreign students come to study at a French university. The reception of international profiles is strongly encouraged and numerous financial aid schemes are implemented.
Non-European candidates
Students from outside the European Union must apply for a visa through Campus France. Once their registration is finalized with the school, they must present a certificate of registration to Campus France as proof of application for a VISA.
European applicants
Access to French territory is free, regardless of the duration of the stay. Thus, a European student can travel without a VISA. This is one of the major assets that Europe offers.
Many exchange programs are offered to foreign students. Erasmus+ is one of the best known.
It is sufficient to send your application to a university in your country of origin when an agreement has been signed between the two institutions. If your application is accepted, you must then send your application to the desired French institution.
Visa
Do I need a visa to study in Paris?
Students living in the European Union
For a European student who wishes to study in Paris, it is not necessary to have a VISA. The French territory is free of access, whatever the duration of the stay.
Students from outside the European Union
If they wish to do a first year of a Bachelor's degree in a Parisian institution, students who do not reside in the European Union must apply for prior admission. The deposit is made at Campus France. It must be completed between October and January, before the current study year.
French Level
Level of French
What level of French do I need to study in Paris?
In Paris, in order to study in an institution of higher learning, non-French speaking students must go through the DAP procedure. This is a language evaluation test available from the French cultural services in the country of residence.
Can you study in Paris without speaking French?
It is possible to study in France without necessarily speaking academic French. However, a B2 level is required to follow a first year of study. This level of language corresponds to the understanding of essential content of abstract or concrete topics, and to be able to lead a discussion including technical terms. At Omnes Education we offer 100% English language courses.
Our Programs
Does Omnes Education offer specific programs in its schools for international students?
Omnes Education offers a large number of internationally recognized programs (Master, Bachelor, MBA…) taught in English and aimed at a community of more than 100 nationalities.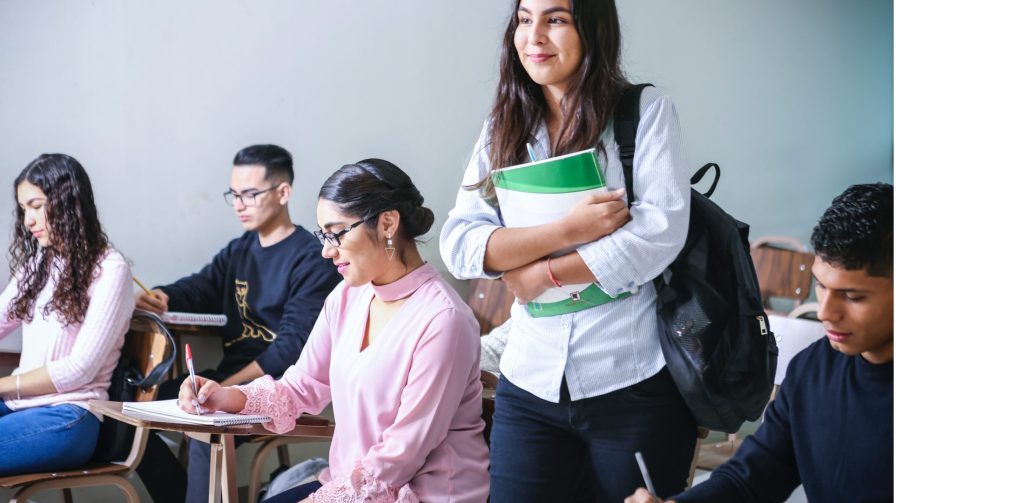 The panel of disciplines is particularly wide and covers all areas:

digital commerce
management
finance
marketing
communication
engineer
political science
Are there any specific criteria for studying in Paris?
To study in France, you must have a valid passport or identity card, and a VISA if necessary. A correct level of French, previously established by a diploma (DALF, DELF), may be required to follow a course.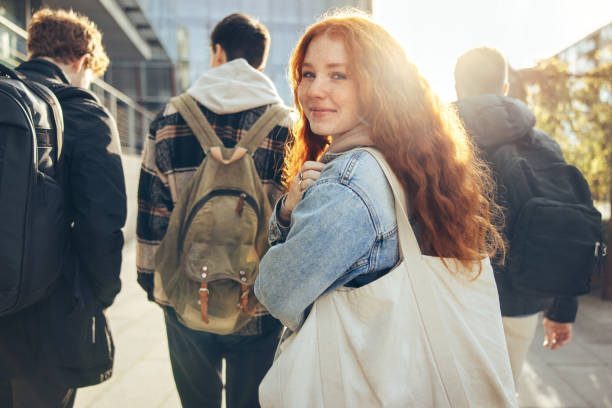 our schools
Which Omnes Education Group schools have a campus in Paris or the Paris region?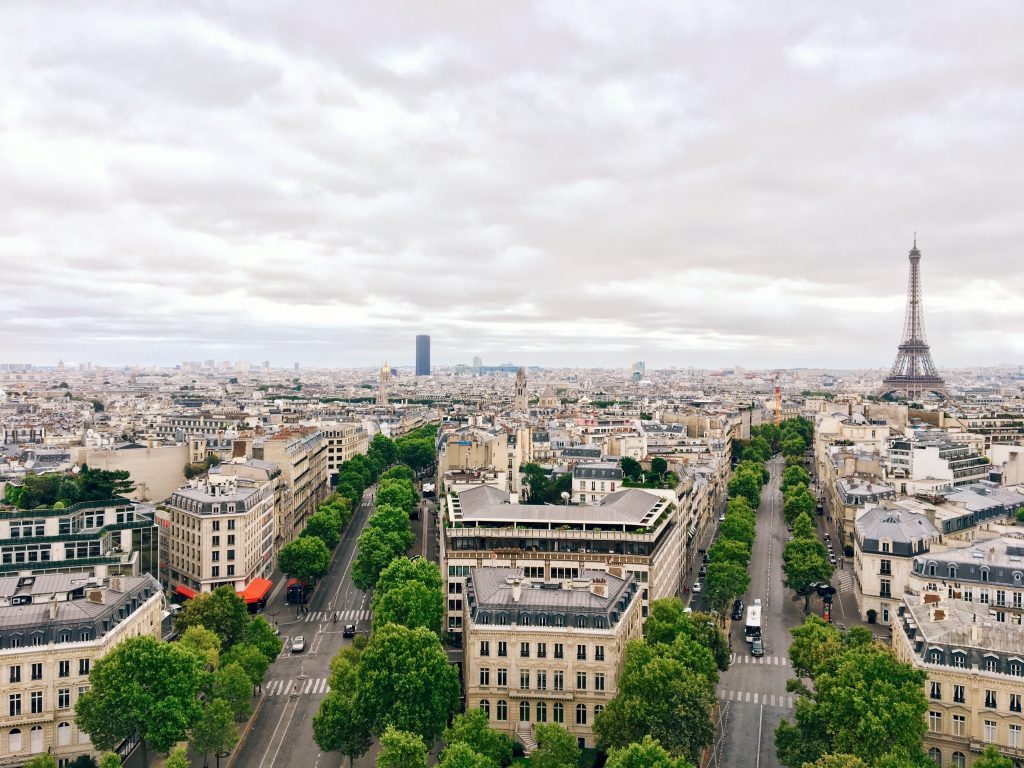 The capital is a destination synonymous with academic success and educational excellence around the world.

The capital is full of opportunities, in all sectors of activity. In order for everyone to reach their goals, Omnes Education offers 4 campuses in the capital, with optimal learning conditions:

Paris la Villette Campus
Paris Coeur Défense
Paris Eiffel
Paris Auteuil
---
How to apply
How to apply to an Omnes Education Group school to study in Paris?
To apply to a school of the Omnes Education group in order to study in Paris, the process is simple but different according to the profile.
First of all, it is necessary to provide a CV and a photocopy of your passport or identity card. The diplomas obtained as well as the transcripts are essential to constitute a complete and representative file of your course.
Language tests are also required in your file. You will provide French language evaluations (DALF, DEFL) as well as English language evaluations (TOEFL, TOEIC) if requested, to establish your ability to adequately follow courses at a French university.
Finally, depending on your objective, the admission requirements differ:

Bachelor 1 – Provide high school diplomas
Bachelor 3 – 120 ECTS credits (2 years) or 60 US credits
Master 1 – Bachelor's degree (3 years) – 180 ECTS credits or 90 US credits
Master 2 – Bachelor's degree (4 years) – 240 ECTS credits or 120 US credits
Updated 25 September 2023