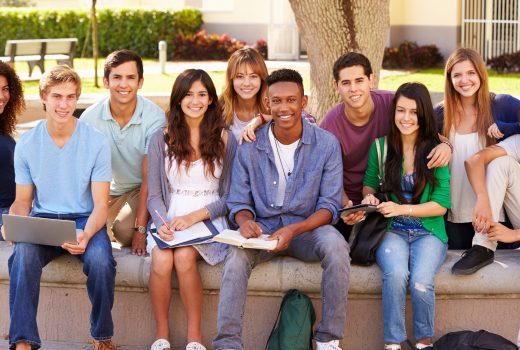 Choosing a school with recognized programs is an important consideration for students wishing to pursue higher education. A recognized program can provide students with quality training, a solid foundation for their future careers and greater recognition in their field. In this blog post, we'll explore the benefits of choosing a school with recognized programs and provide some tips on how to identify schools.
THE ADVANTAGES OF CHOOSING A SCHOOL WITH STATE-RECOGNIZED PROGRAMS :
Teaching quality
A recognized program at a reputable school can offer students a quality education. This ensures that students receive the knowledge and skills they need to succeed in their chosen field.
Greater career opportunities
Choosing a school with recognized programs can also improve career prospects. Employers often look for candidates who have graduated from reputable programs, and graduates of these programs can have an advantage on the job market.
Access to resources and support
Schools with recognized programs often offer students access to a variety of resources and support services. These can include state-of-the-art facilities, experienced professors and research opportunities, all of which can help students excel in their studies.
Greater recognition in the field
Graduates of recognized programs can benefit from greater recognition in their field. This can lead to more opportunities for career development and networking with industry professionals.
TIPS FOR IDENTIFYING SCHOOLS OFFERING STATE-RECOGNIZED PROGRAMS
Search for accreditation
Accreditation is a guarantee of quality for a school or program. It means that an independent organization has evaluated the program or school and determined that it meets certain quality standards.
Check ratings and reviews
Rankings and reviews can be useful in identifying schools with quality programs. Research rankings from reputable sources and read reviews from current and former students.
Faculty and facilities research
Research the faculty and facilities of the schools you're considering. Look for teachers who are experts in their field and check whether the school has state-of-the-art facilities and equipment.
Consider industry relations
Examine the relationship of the school and its programs with industry. Look for schools that have partnerships with industry leaders and check whether the school has a strong alumni network.
In conclusion, choosing a school offering recognized programs can help students benefit from quality training and better career prospects. When researching, check accreditation, rankings and reviews, faculty and facilities, and consider industry connections. By doing your research, you can find a school with a solid program that meets your needs and helps you achieve your career goals.
DISCOVER THE RANKINGS AND ACCREDITATIONS OF OMNES EDUCATION SCHOOLS
Updated 13 June 2023