Recognized programs and training
OMNES Education offers accredited and certified programs and training.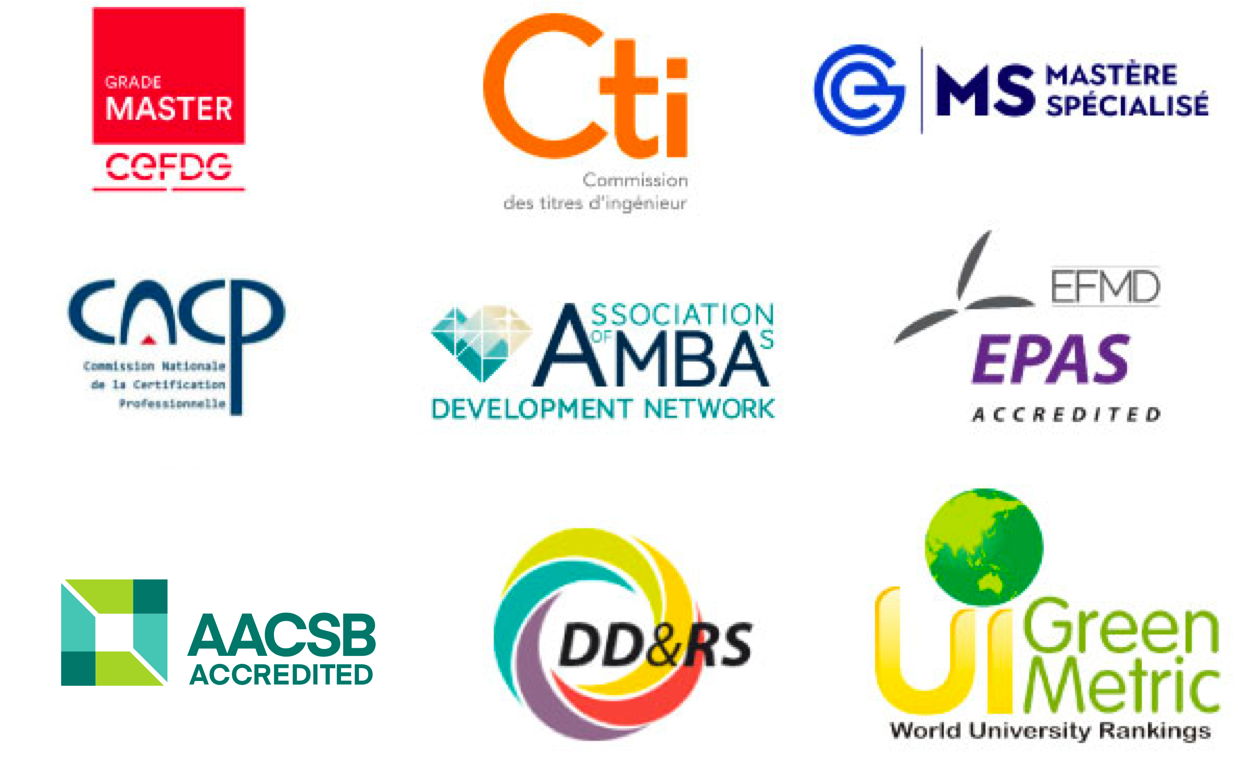 In Summary
Targeted programs and master's degree: CEFDG, CTI, CGE certification for a specialized master's degree, RNCP level I and II certification, EPAS and AMBA accreditations for MBAs and master's degrees.
DD & RS" label for the CSR dimension of training courses
Our accreditations & labels
The quality of our programs is recognized by the highest authorities and national and international organizations: Ministry of Higher Education and Research, Commission des Titres d'Ingénieurs, Conférence des grandes Écoles, Commission nationale de la certification professionnelle, Government of the Principality of Monaco, EFMD and AMBA.
OMNES Education delivers programs that have been awarded the CEFDG master 's degree, a CTI engineering degree, a specialized master's degree accredited by the CGE, RNCP level I and II certified programs, as well as EPAS and AMBA accredited master's and MBA programs. Among our international accreditations, OMNES Education also delivers the AACSB through the University of Monaco's programs.
The CSR dimension of our programs is also attested to by the "DD& RS" (sustainable development and social responsibility) label awarded by the Ministries of Sustainable Development and Higher Education, the CGE and the CPU, and by the fact that we have been awarded first place in France in the "UI Green Metric World University Rankings", a worldwide reference for the commitment of universities and grandes écoles.
Updated 20 July 2022