Addicted to Roblox and Discord? Are you passionate about digital and data? OMNES Education offers you dedicated programs to make your passion, your job.
Programs ranging from post-baccalaureate to BAC+5 allow OMNES Education students to understand the challenges of digital in the business world and to grasp all its aspects.
Through our different programs, you can train around different themes:
digital marketing and social networks,
IT development and web/mobile applications,
digital and new media strategy,
digital and data project management…
DIgital and Data courses in our schools: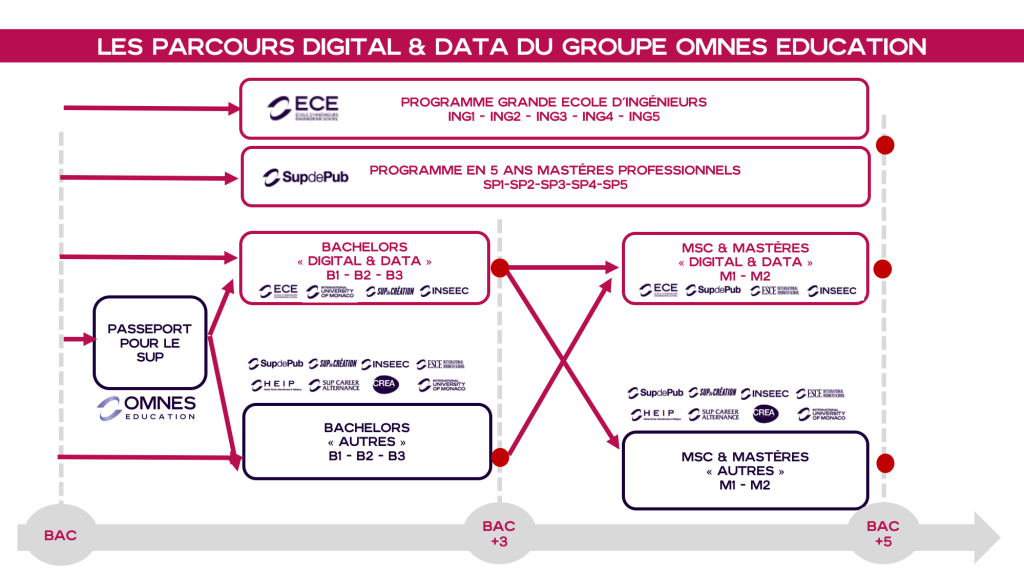 A sponsor and a pole director at your service!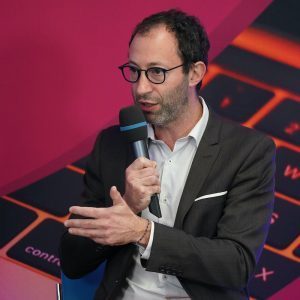 SPONSOR OF THE Pole
Laurent Frisch, Director of Digital and Production, Radio France
Passionate about digital since he was a child, he spent part of his career in the United States. After several professional challenges, he chose to join Radio France 7 years ago to work on a huge challenge: how to adapt radio to the new uses of users?
He works with both the digital and content production teams to devise new formats.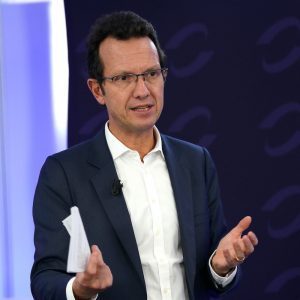 Director of the division
François Stéphan, Director of Ece
François has already more than 30 years of career in the telecom and digital industry, and he is also General Manager of the ECE engineering school, member of the OMNES Education group.
He is keen to pass on everything he has learned, but also his curiosity and enthusiasm for the major digital challenges underway and to come, and is at your disposal with his teams to guide you and answer your questions about Digital & Data.
Our students are inspiring! What if tomorrow was you?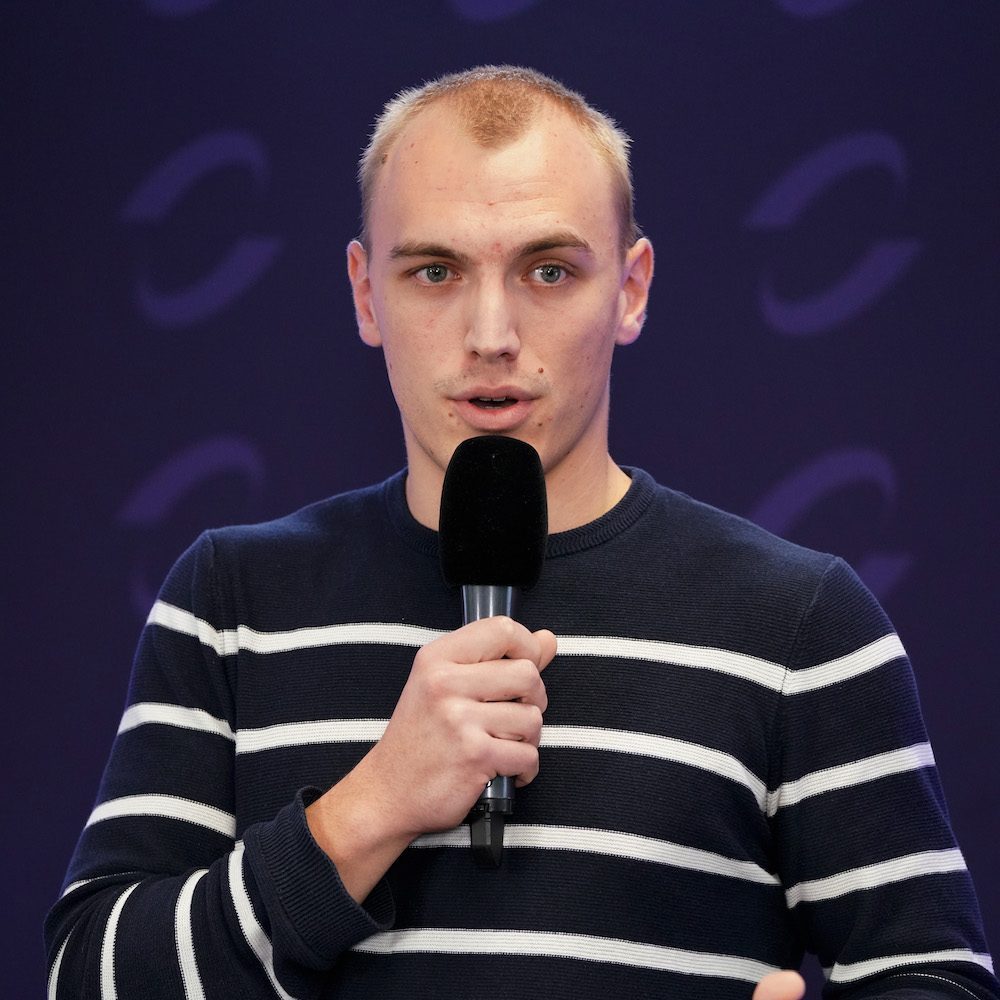 Pierre PHILBERT
Founder of WISP Solutions
Pierre is the founder of WISP Solutions, which aims to reinvent urban mobility to ease traffic congestion. This technology uses Machine Learning and real-time data to optimize the operation of traffic signals.

Promising project realized during Pierre's studies at ECE (the engineering school of the OMNES Education group), it is incubated today within the Paris Eiffel Campus and was presented during the last edition of VivaTech.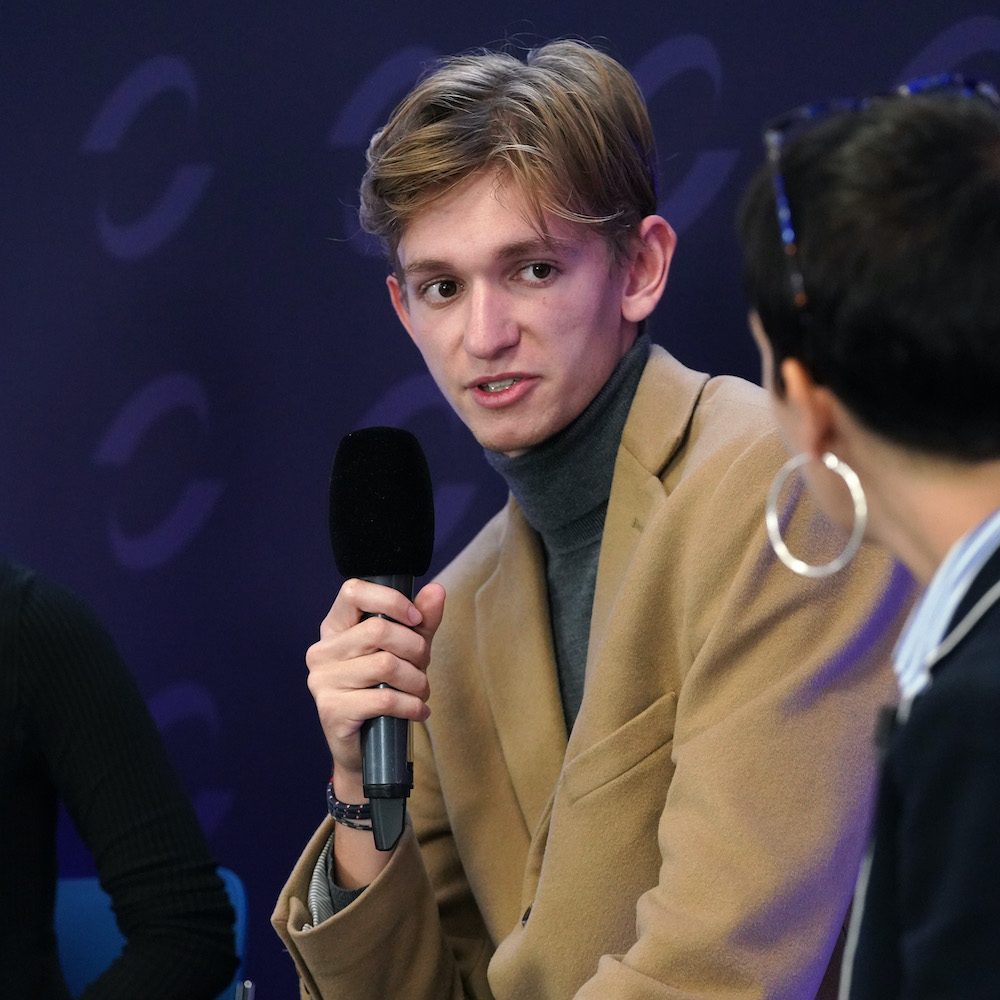 Axel VINANT
Co-founder of Tiko
Axel launched with other ECE students the Tiko application, which recognizes all aquatic species and improves the visitor's experience in aquariums.

This promising project is now participating in several competitions. It has an ecological vocation, because the recognition of the marine species aims to better protect them.
Tips from the pros for working in digital or data!
Start in consulting companies!
Start your career in consulting firms, to see as many clients, business sectors, organizational models or products as possible, in order to better project yourself later on.
Get started!
If you feel like an entrepreneur, go for it! Ilan Saidi-Bekerman, co-founder of an aerospace company
(Venture Orbital Systems
) and former student of the ECE: "Studies are the springboard to the professional world, don't tell yourself that for 5 years I only do my studies, and then like magic I get the permanent job of my dreams at the end. If you want to create a company, you have to compromise yourself, put yourself in danger. Ilan put all his savings into it, and sacrificed all his vacations during his studies to dedicate himself to his project!"
The portrait
Just Riadh began his career in 2017 on Instagram. He now has 4 million subscribers on this network, and 5 million on TikTok. He is surrounded by the agency Smile Conseil and testifies in this sequence with his agent Samy Seghir, former student of INSEEC (OMNES Education group)!
Updated 18 February 2022