Human Resources Directors, Talent Management Managers, Business Leaders, what is more important than developing skills and retaining team members?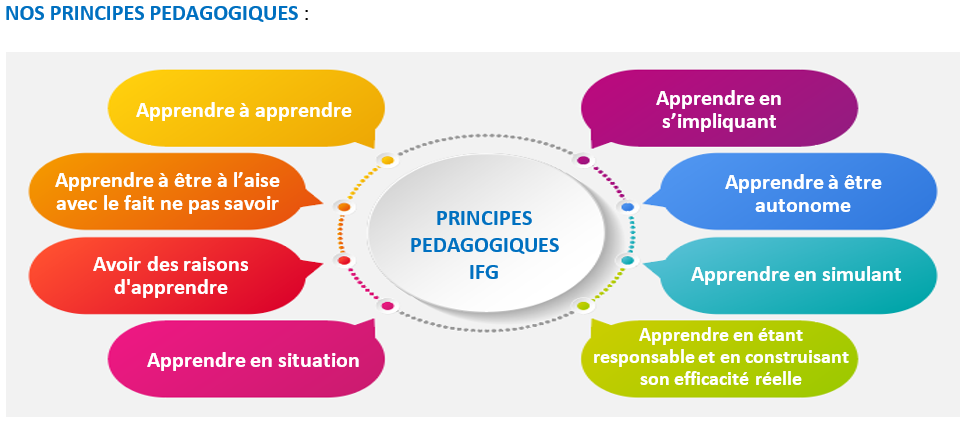 For more than 60 years, IFG Executive Education has been accompanying the transformation of companies. We have assisted more than 8,000 companies in the development of their employees' skills, their certifications or their diplomas. A pioneer in digital learning, the IFG puts people at the heart of its teaching methods. To do this, we rely on our extensive pedagogical know-how and a large library of off-the-shelf content. Customer satisfaction is our priority: we have a 94% overall satisfaction rate in 2021.
Our training courses
certifying
They lead to a diploma (CPF eligible).
Co-Construction
Made to measure
Contextualized
Customizable
short inter or intra company courses
They cover many topics related to your business.
Hybrid training courses and content designed to ensure your employees' commitment throughout the training course and to personalize the learning pace.
These training courses can be integrated into certification or diploma courses.
our proposed areas of intervention and training
Strategy and business management
Management and leadership
Finance – Management – Accounting
Digital transformation and change management
CSR & sustainable development
Innovation, entrepreneurship
Project management
Marketing and sales
Human resources – coaching
Professional effectiveness – Written communication
Luxury management
AI, Data Management
Office automation
Foreign languages
They trust us


Contact us
Ingrid leduc – key account manager
Updated 8 March 2022