OMNES Educationhas been the reference for training in the field of sportssince 1992.Discover the different programs of OMNES Education that will allow you to train for the different professions of this dynamic, international and innovative industry.
Between passion and profession
OMNES Education offers unique and comprehensive programs focused on business and sport management.
Our programs dedicated to sports range from post-baccalaureate to BAC+5 and are offered in Chambéry, Paris, Lyon, Bordeaux and internationally, notably in Monaco and Geneva.
The objective of our programs is to offer you a global vision with courses in marketing & events, sales & distribution, governance & federations.This rich background allows our students to turn towards a career in both sports and international affairs.
The Bachelor's program gives you all the basics and skills needed to market sports products and services.OurMSc & MBA and Master programs give our students a global vision of sports management with expertise in a given field: event marketing, e-sports, distribution…
Sport in our schools programs :
A sponsor and a pole director at your service!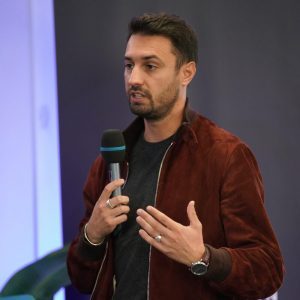 Sponsor of the cluster
Pierre NIGAY, Editor in Chief, Amazon Prime Video
Passionate about sports – especially soccer – and journalism, he was quickly hired by L'Equipe TV after studying at Sciences Po and doing a lot of freelance work in the field. He joins Amazon Prime Video to innovate in the treatment of sports, offering original content and immersive reporting.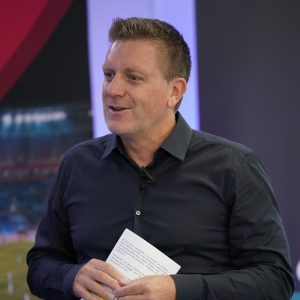 Director of the division
David Bouvier, Director INSEEc Chambéry Savoie
After an experience as a company manager where he discovered training as a speaker, David launched himself into the world of teaching.
Passionate about sports and driven by the desire to transmit, he guides students every day to learn, acquire skills, try, dare and blossom in their projects.
Our students are inspiring! What if tomorrow was you?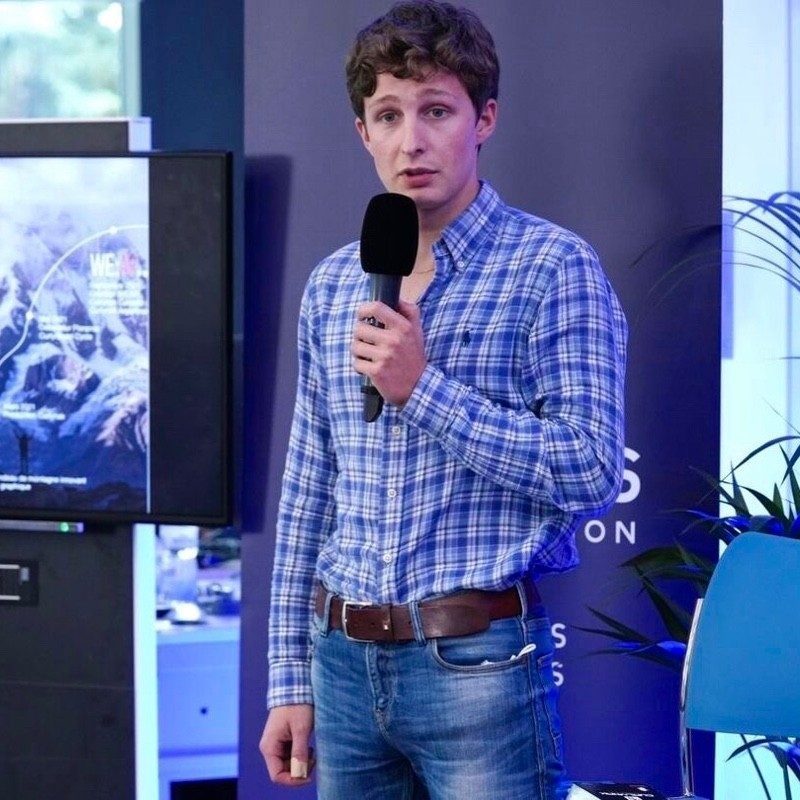 Anthony NAKONECZNY MARIN
Founder of Curlynak
Curlynak is an 8-country dreaded made-in-France technical clothing and accessories brand that Anthony created when he was 17 years old in July 2018. He specializes in the development of ultra-light clothing and socks for mountain sports and has also created an R&D company in order to offer product manufacturing to companies in the outdoor sector.

Anthony is also studying at INSEEC in Chambéry and thus reconciles his studies with his high level sport in trail running.
Thomas DORY
Sports journalist for the CS Actu newspaper
Thomas joined the student newspaper CS Actu in November 2020, where he is now the director of sports journalism and manages a team of 13 student journalists. He writes several times a month articles on sports news and interviews top athletes and people who make sport in France.

All this while studying sports business at INSEEC on the campus of Chambéry Savoie!

Since the end of 2019, he regularly performs volunteer actions at sporting events, despite Covid-19.
Tips from the pros for working in sports!
Do you have to be athletic to work in sports?
Not necessarily! Yes, the fact that you know it and practice it is a big plus, but you are recruited first and foremost for a job and its related skills.
Choose your internships in sports to enrich your CV from your studies
Test things, and as our sponsor Pierre Nigay says, you have the right to make mistakes! "To be wrong is also to choose, to know what you don't want to do or no longer want to do".
Volunteer your time
Take the lead and get involved through volunteer experiences. These valuable experiences will provide you with a first immersion in the industry, as well as demonstrate your motivation and commitment to a recruiter.
Dream big, but take your career one step at a time
With his experience as a journalist, Pierre Nigay, the sponsor of the OMNES Education Sport division, confided to the students: "Before going to cover the conflict in Kosovo, you have to go to the sausage festival in the next village. I loved it, that's how you learn!"
Don't just look at the big groups
It can be very formative and exciting to work in an agency for example. Starting out in smaller organizations will give you more agility and autonomy, and may open doors to larger groups for the next stage of your career.
The portrait
From sportswoman to businesswoman, there is only one step… or one stride! Sports coach, extreme athlete, yachtswoman, author and now company director: Marine Leleu's hats are countless. The young woman from Nantes created her "most beautiful job in the world". Understand, that of taking up (slightly) crazy sporting challenges and of living life to the full!
Updated 19 July 2022