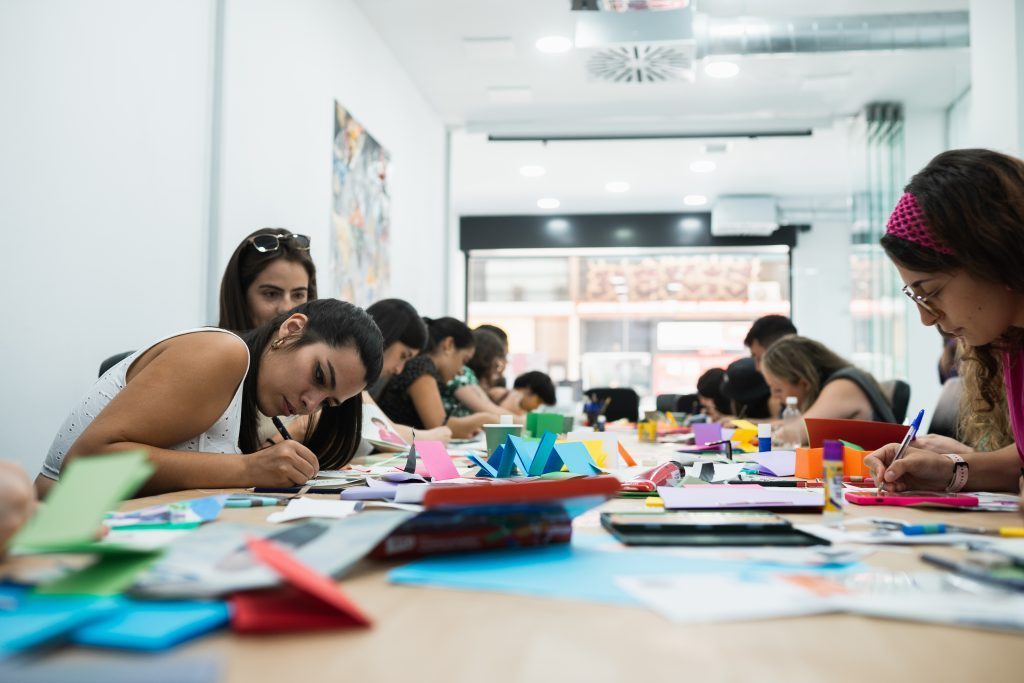 CEI School
CEI – Centro Estudios de Innovación, is a 21st century digital design school, founded in 1991.

About CEI
We now know that we were right when, in 1991, we opted for quality education as a school of design and marketing. Our maxim was, is and will continue to be that, at the end of the studies, the student will be able to perfectly handle the techniques taught during their training. For this reason, the vast majority of the thousands of students who have passed through our classrooms have joined the job market or have improved their working conditions after completing their studies at CEI.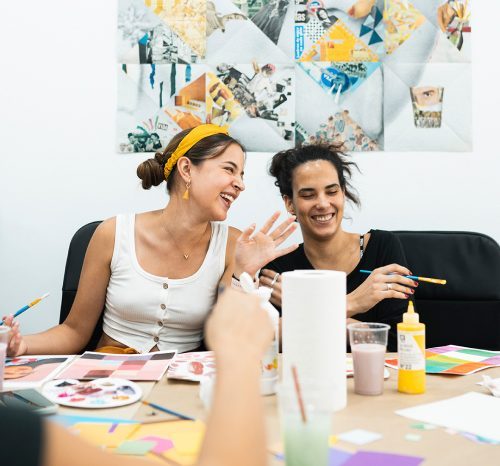 We are an official training centre of Adobe, Apple, Autodesk, Maxon and Google Partner, specialised in the design and digital marketing sector, with campus in Madrid, Seville and Valencia. Our courses, bootcamps, masters and superior degrees are developed in six areas: graphic design, web development, digital marketing and business, audiovisual production and post-production, interior design and architecture and video games.
With more than 30 years in the sector, more than 20,000 students trained and a team of highly qualified professionals, CEI aims to enhance the skills of its students by constantly adapting to the strong demands of the labour market worldwide. It is for all these reasons that our school has been awarded, in recent years, by the Educational Excellence Awards as Best On-Site Training Centre, Best Educational Programme for Professional Insertion, Best On-Site Training Centre Website and Best Vocational Training Centre.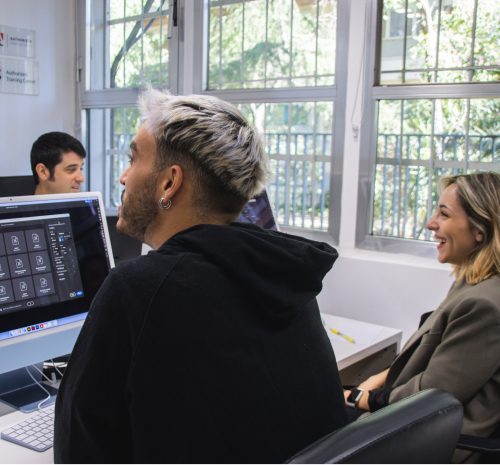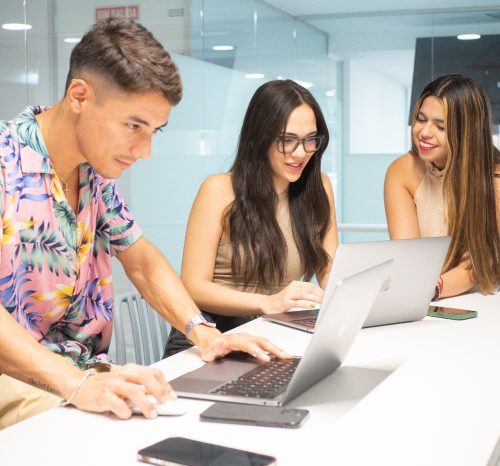 In 2022, CEI joined forces with Omnes Education Group. OMNES Education is a private, multidisciplinary higher education and research institution offering educational programmes in the fields of management, engineering, communication and digital media, and political science. Its campuses are located in Abidjan, Barcelona, Beaune, Bordeaux, Chambéry, Geneva, London, Lyon, Madrid, Monaco, Munich, Paris, San Francisco, Seville and Valencia.
Academic Offerings of CEI
Discover our 6 training areas !
Graphic Design & Art Direction
CEI's graphic design and art direction studies are oriented towards learning and managing the graphic design process, graphic production, creativity applied to design and art direction applied to advertising campaigns.
Web Development
Studies focused on the structure and layout languages used for the construction of websites in their current standards: HTML5 and CSS3, as well as programming languages such as Javascript and the "MERN" stack (Mongo, Express, React and Node), the most important CMS of today (WordPress) or User Experience and Interface Design (UX/UI).
Digital Marketing & Business
Professional implementation of traditional marketing techniques and knowledge in digital environments through the application of information technologies such as websites or e-commerce, email, social networks, online advertising, web analytics, web positioning in search engines; SEO and SEM and analysis and interpretation of massive data (Big Data).
Audiovisual & Post-Production
Subjects such as visual effects (VFX) with Adobe After Effects, audiovisual editing and compositing with Adobe Premiere or Final Cut Pro, 3D motion graphics with Maxon Cinema 4D and skills needed to be able to organise a film crew and plan the production, as well as manage the budget and time in the most efficient way, in order to achieve the best possible audiovisual product.
Interior Design & Architecture
The objective of this training area is to provide students with complete practical training in the mastery of digital tools applied to architecture, the BIM environment and the design of interior spaces. With these studies in interior design and BIM architecture you will get a complete practical training in the mastery of the software applied to all phases of a project and throughout the life cycle of an interior space or building.
Video Games
Within this training area of CEI, you can find the three basic areas of specialisation in video games: art and design, 3D modelling and animation and video game programming.
Updated 13 October 2022