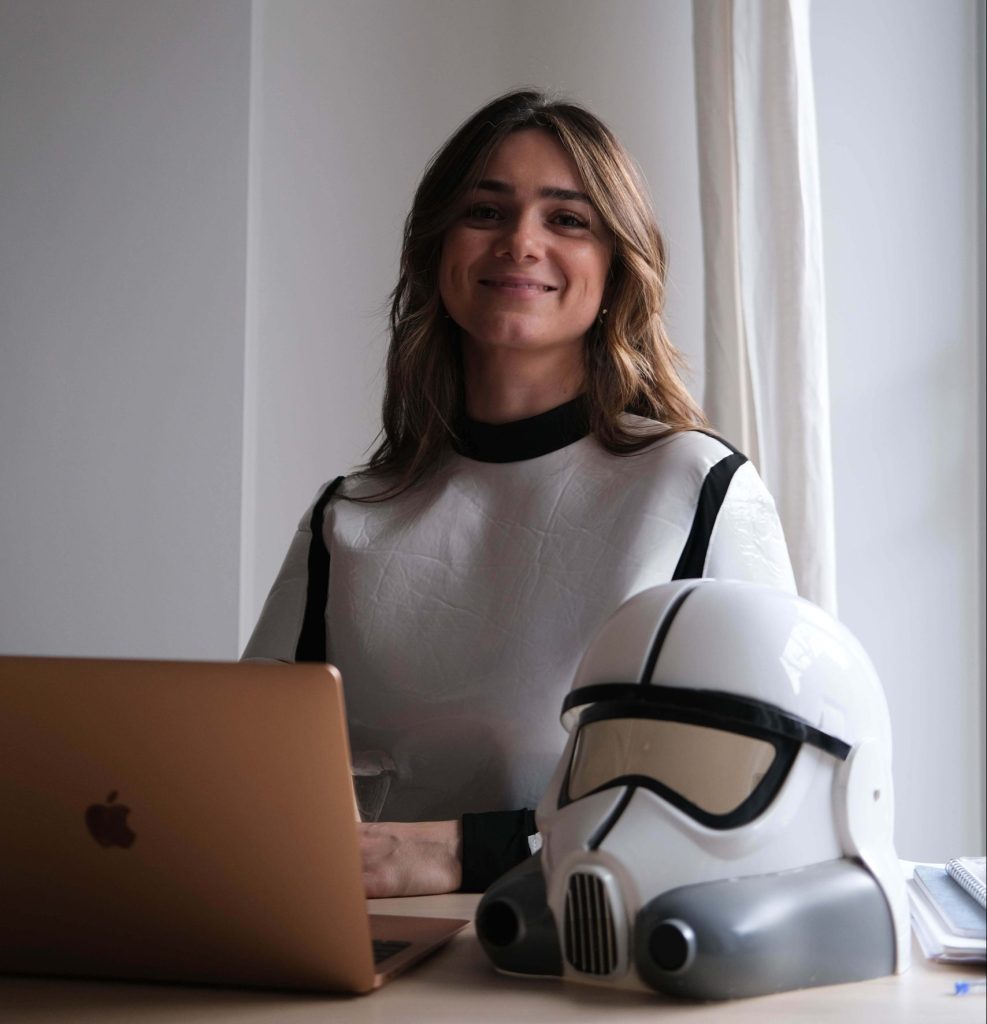 Interview with Laura Turpin-Dieumegard, BBA INSEEC alumna
Authentic, bold and determined, Laura Turpin-Dieumegard is "the lady with fire in her blood" according to her colleagues at Meta, in London. After 4 years in the business school BBA INSEEC in Bordeaux, Laura proved that with enough determination and rigor, anything was possible, including working at Google and Facebook.
Determination in all its forms
"Everyone has a plan until they get punched in the face". This quote from Mike Tyson, Laura Turpin-Dieumegard has made it her leitmotiv. The trials of life have never made him back down, on the contrary. His spirit drove him forward, no matter what obstacles were in his way. Very often underestimated, Laura's goal has always been to prove the contrary. With brilliance.
Indeed, the BBA INSEEC has the particularity of being a program entirely focused on the international scene. It encourages internships around the world and offers an exchange semester in the third year.
Running the New York Marathon with a sprained knee
Running the 42.6 km of the New York Marathon is not for everyone. So with a sprained knee… Another proof of Laura's unwavering determination!

"During my first internship in New York, I wanted to run the New York Marathon. I bought a bib and started the race. At the 28th kilometer, I was pushed and fell on my knee. Limping along, I made it to the treatment booth. After a quick look, the doctor told me I had to stop running the marathon and go to the hospital. I watched my knee triple in size…and made the decision to leave the pit to continue the race as soon as the doctor left. I don't take no for an answer. It took me 6.5 hours to run this marathon, but I made it to the end!"says Laura.
A choice that had consequences, however, because his knee prevented him from doing sports for 2 years. But has this experience passed her the desire to run a marathon? "I will do it again!", she affirms with a smile.
Going to New York to do door to door internship
In 2010, Laura did her first internship in New York, at the Dance New Amsterdam dance school. It was there that she fell in love with this city in which she felt she could be herself.
Once back in France, his only desire is to return there for his second internship. Unfortunately, the dance school has closed in the meantime and she no longer has a professional network in the United States. Laura flies to New York and goes door to door for two weeks to get an internship. She eventually met Mathilde Le Fevre a marketing manager at Christine Valmy at the time. After an interview in front of the Empire State Building, she gets her internship!
"She was the first person who really believed in me in the working world," Laura relates. Today, Mathilde is Global Marketing Director at BareMinerals. My two internships with Christine Valmy taught me a lot about marketing. It is also where I discovered my attraction to user education and training. I like to explain complicated things!"
Missing an interview to save a life
After 4 years of study at BBA INSEEC Bordeaux, Laura was accepted at the University of Paris Dauphine for a master's degree in international business. A work-study program is mandatory to continue this year of study. Thus, the first week includes speed meetings with companies to find a work-study program more easily.
Laura had several interviews (SANOFI, Dassault Systèmes…), but her real wish was to do her work-study at Lafarge. As she enters the Lafarge interview room, she freezes. In the next room, a man has a heart attack. Luckily, Laura knows how to perform cardiac massages! She makes one until the fire department arrives, completely forgetting about its maintenance. The man is saved.
45 minutes later, SANOFI called him for a second interview in their offices that afternoon. Laura barely has time to recover before she has to get ready for another interview. Finally, between SANOFI and Dassault Systèmes, he chose the latter.
"The lesson I've learned from this experience? Know how to surpass yourself and not think too much. As much for performing a cardiac massage under conditions of intense stress as for going to a job interview a few hours later as if nothing had happened"says Laura.
Returning to Google after 16 attempts
At the end of her studies, Laura knows exactly which company she wants to work for.
"In my life, I have often been underestimated. I wanted to prove to everyone that I was capable of working in one of the best companies in the world, where it is very hard to get in. At Google"she proclaims.
Unfortunately, everything did not go as planned. Laura went on interviews in Paris and London but missed many of them. But this did not dampen her determination, quite the contrary. "I wanted to go back after every interview. The more I was told no, the more I wanted to do it ", explains Laura.
At each interview where her application is rejected, Laura learns from the lessons and does her best to improve for the next interview. She works a lot on herself, including measuring herself against other candidates' backgrounds.
Finally, Laura was accepted for a fixed-term contract at Google on her 25th birthday!
"My last company will probably be Facebook."
After 2 years at Google in the UK, Laura was co-opted to work at Meta, also in London. She interviews and gets a job at Facebook Blueprint in advertising.
While Laura loves the Meta group for which she has worked for nearly 5 years, she feels a strong entrepreneurial streak in her. "I know that one day I will start my business. My last company will probably be Facebook", she asserts.

His various interview experiences, both at Christine Valmy and at Dassault Systèmes, Google and Facebook, have led him to develop methods and techniques to succeed in his interviews and make a lasting impression.

"At Facebook, I got to play the role of recruiter, I did a lot of interviews. I found that some people had incredible resumes but didn't know how to sell themselves at all.", explains Laura.

In 2019, Facebook is hiring 1,000 people. She shares this information on her LinkedIn profile, without forgetting to conclude with "Send me a private message, I'll be happy to help you". The result? More than 600 private messages, to which she takes more than 2 months to answer. She wrote an article "May the job be with you" in which she explained her interview techniques. It was at this point that she understood the deep need of students to receive help in order to succeed in their recruitment interviews. She now coaches students, but feels that this is the direction she wants to take in her professional career.

During her maternity leave that began in 2020, Laura began creating a course to arm students for job interviews. Her experience in advertising is invaluable in helping them sell themselves. In a few years, she hopes to go into this business full time and accompany more students.
Any final words? "Many people have helped me get to where I am today professionally speaking. I didn't do it alone! Watch me, this is just the beginning!"
Un mot de fin ? "Beaucoup de personnes m'ont aidée à arriver là où j'en suis aujourd'hui professionnellement parlant. Je n'y suis pas arrivée toute seule ! Watch me, ce n'est que le début !"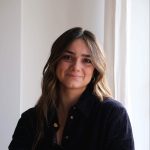 Laura Turpin-Dieumegard
alumna INSEEC BBA
Updated 6 June 2023