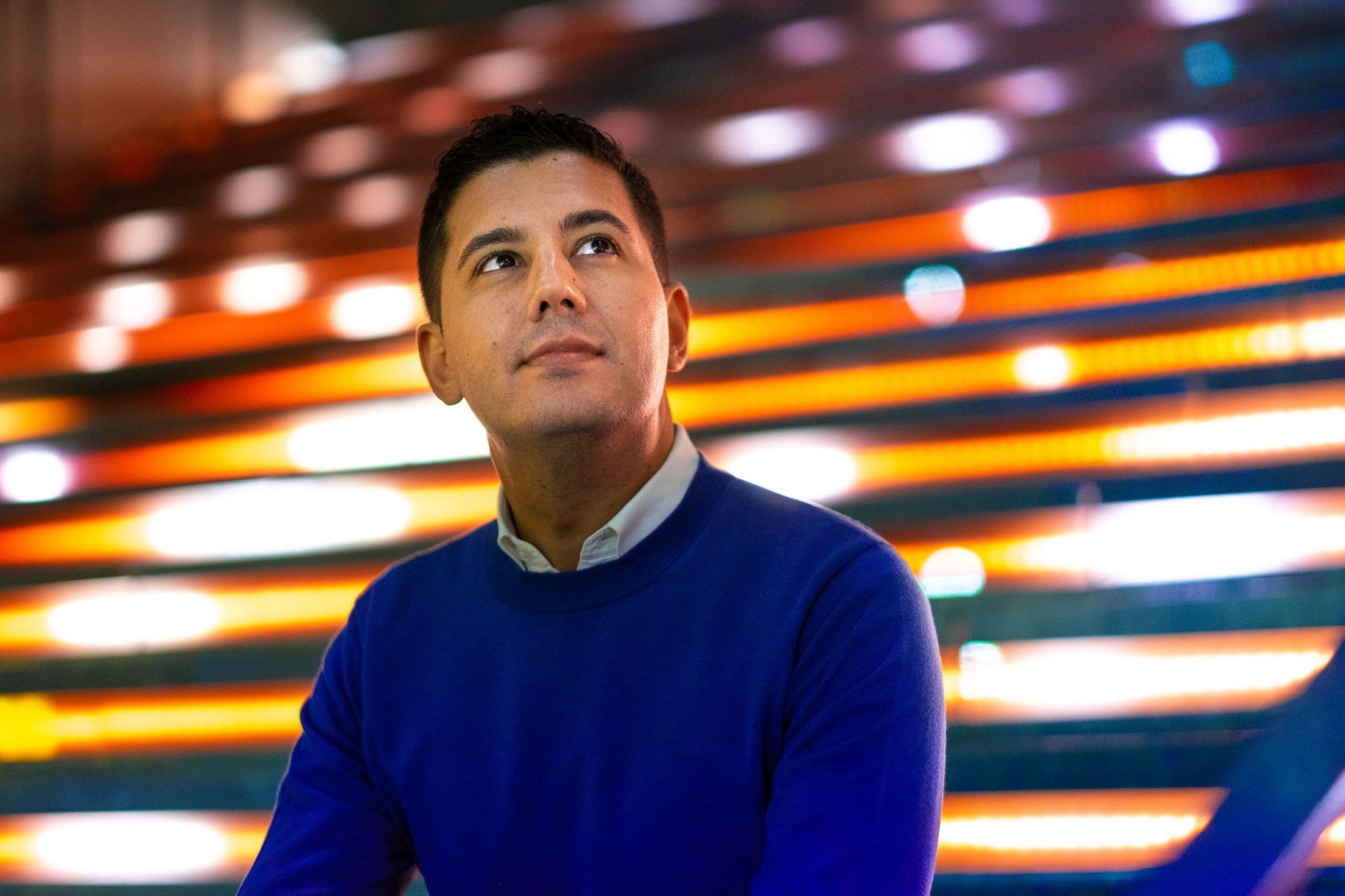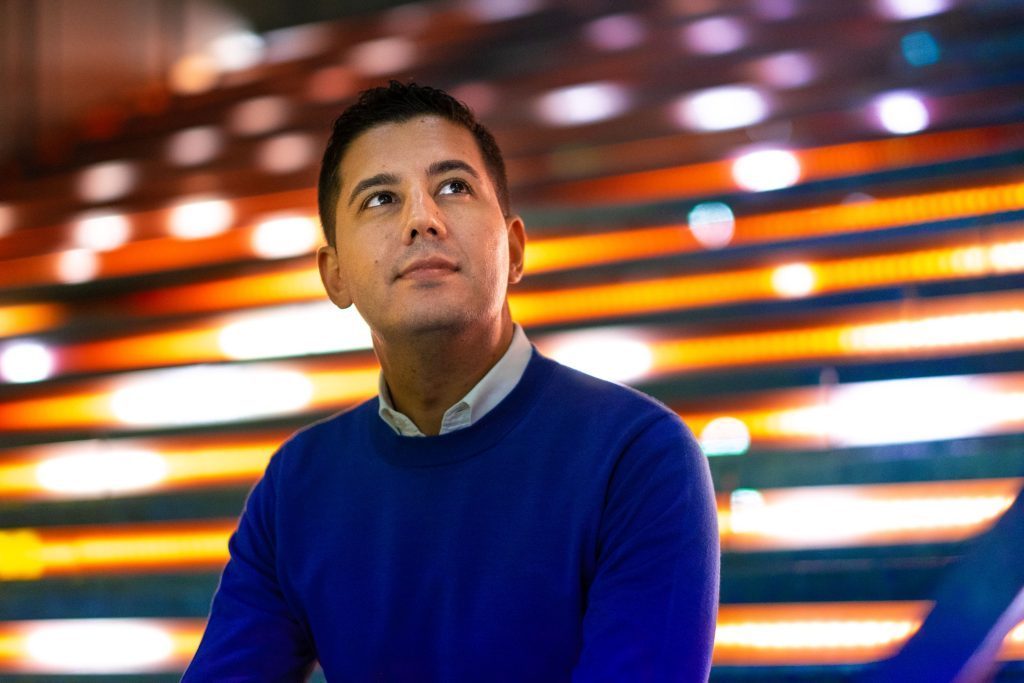 portrait
An innovation expert, Khalil Maaouni is very much an entrepreneur. Khalil likes to solve problems and create growth in both his own business and the companies he works for. With these qualities, doors have opened for him everywhere, including at Coca-Cola Bottlers Japan, where he's been working for over a year.
Destination change
Originally a biology student, Khalil obtained his bachelor before he realized that the world of science was not for him. "I enjoyed science but I didn't want to work in that environment. Research was too slow and I was after effectiveness," he explains.
At the same time, he helped one of his cousins take the exams for admission to French business schools, which led him to apply to the same programs. He chose the BBA en Marketing and International Business de l'INSEEC in Bordeaux.
Ce qui lui plaît ? La possibilité d'être plus autonome, de travailler et voyager en même temps. Il a déjà un fort intérêt pour le marketing, le commerce international et le digital, des domaines qui l'intéressent plus que la biologie.
Khalil's main gift is his ability to anticipate. On joining INSEEC in 2009, he already knew which course he wanted to follow. "What students in higher education lack most is long term planning. Doors are open but you need to choose the right ones. Predicting the route can be difficult but you need to set the direction,", says Khalil.
He decided to set up his own company to finance his studies.
A dip into entrepreneurship
Khalil thought about how he could work online. In 2008, he was writing short stories. Why not write for others? It was the perfect time: SMEs were spreading online and needed to be properly referenced in search engines. He became a copywriter.
"I realized I was good at SEO," he says. "My website was very well placed in 'copywriter' and 'online copywriter' searches, so my clients wanted the same thing."".
Khalil quickly expanded his team, employing people in Asia. That's how he found himself more involved in finance and management than marketing, and he realized he had reached a growth plateau. He sold his company to a partner in Indonesia when EF Englishtown, hired him in Hong-Kong.
Take off for Japan
Asia wasn't his dream continent in 2009. When deciding where to do his exchange program as part of his BBA Bordeaux, he first thought of the US. Unfortunately, because of a European passport issue, he had to switch destinations and headed out to Japan, the world's second largest economy at the time.

His six-month exchange program at Ritsumeikan Asia Pacific University ended up lasting a year. "I had chosen the Japanese university that had most international students, as I wanted to create a substantial network. In fact, I still have contacts there! This is an excellent university, I recommend it to INSEEC", he certifies.
French and Japanese education systems are very different. According to Khalil, France has a more elitist system, which aims to train future executives, whereas Japan prefers to train future staff. Unfortunately, this slows the country down. "Somewhere between the two would be ideal, but I think that studies will change radically in the future. Learning will be lifelong,"he insists.
The continent to be in
Once in Asia, Khalil Maaouni knew he would be staying there.
Growth.
Most of global population
Most of global production. They're all there.
Khalil is able to pursue job opportunities thanks to his technical skills, which to his mind make up for his quite basic Japanese. He's now been in Asia for 13 years, with stints in various countries.
"However, I think that there will be new development hubs in Africa and Latin America in the coming years. Asia's growth will accelerate then stabilize. For the moment, Asia is the place to be, but in 10 years' time, I'll probably change country. I might go to Costa Rica!"", he exclaims.
A career expedition in Asia
The Asian adventure started in Hong Kong, where Khalil worked for EF Englishtown and then EF Education First. As Online Marketing Global Manager, he was tasked with marketing and IT management and created a Facebook advertising center.
"EF hires many young people and places their trust in them. At the time, I was the youngest manager. I met the CEO on my first day. He asked whether I was the new intern!"he remembers.
Despite a good working environment and great opportunities, Khalil decided to leave EF in 2015. In terms of his professional growth, he should have returned to Europe, but preferred to stay in Asia, Tokyo to be precise. He then joined Mindsharea global network of media agencies. He worked mainly for Booking.com, where he launched their brand in Japan, as well as the Nike or LVMH.
A year and a half later, Khalil was recruited by Mystays Hotel Management as Head of Digital. "This was Japan's fourth largest hotel chain, with 40 hotels. When I left, four and a half years later, they had acquired 120 hotels. This was very interesting, albeit difficult work, as I wasn't completely fluent in Japanese. In 2020, I felt that I was reaching the end of my growth there. I wanted to get into entrepreneurship but, because of Covid, I preferred to work at Coca-Cola Bottlers Japan"says Khalil.
The baggage conveyor at Coca-Cola
During my year at Ritsumeikan Asia Pacific University, I met the director of Coca-Cola Bottlers Japan.He was my international marketing professor," recalls Khalil. His approach to problem-solving really impressed me. One day, he asked us to work out which vending machine products were most purchased. Several suggestions were made: look at what consumers buy, conduct statistical studies and so on. But the professor's solution was the simplest and most logical. Check out the trash cans! Now I know that simplicity is the best way of addressing a problem.".
Khalil Maaouni is no longer a student. Instead, he is now Head of Data & Digital at Coca-Cola Bottlers Japan. He heads the digitization activities of the company and its beverage vending machines. Passionate about innovation, his objective is to use artificial intelligence for maximum automation.
Working at Coca-Cola, he would like to change things from within to help clean up the planet. Not with a magic wand but by using the manufacture and sales tools. Internal revolutions need to take place. "Shaming is no use, it's much better to help companies transform,"says Khalil.
Next stop : Space
While fully invested in his work at Coca-Cola Bottlers Japan he knows that he will probably leave the company in a few years. According to him, his job is likely to change or disappear altogether in the next 10 years, because of automation. What will he do then?
"Ideally, I'll be working in the space industry, perhaps with my own startup. It's not just about building rockets, there are many logistical issues to tackle in space. I would like to contribute to change in this industry. Personally, I think that production will gradually become delocalized in space over the next 100 years. I might not be there to see it!"he jokes.
What students in higher education lack most is long term planning. […] Predicting the route can be difficult but you need to set the direction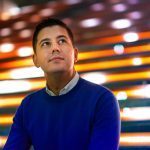 Khalil MAAOUNI
ALUMNI INSEEC
Updated 22 March 2023