To help students and their parents, the INSEEC U. teams have created a white paper to provide them with the essential information they need at a key moment in their orientation.
How to succeed in the motivated training project?
What if I am unable to choose a career path?
I am a very average student: should I give up any selective training?
Each year, a little more than one million applicants log on to the Parcoursup portal in order to be admitted to the first year of French higher education. Beyond knowing how to use the Parcoursup platform properly, how can you maximize your chances of being satisfied with your results? INSEEC U. allows young people to put all the chances on their side by proposing a list of twenty questions and answers that can feed their reflection before elaborating and making known their wish list.
ACCESS THE WHITE PAPER
WATCH THE VIDEOS (WITH BRUNO MAGLIULO, FORMER RECTOR OF THE ACADEMY)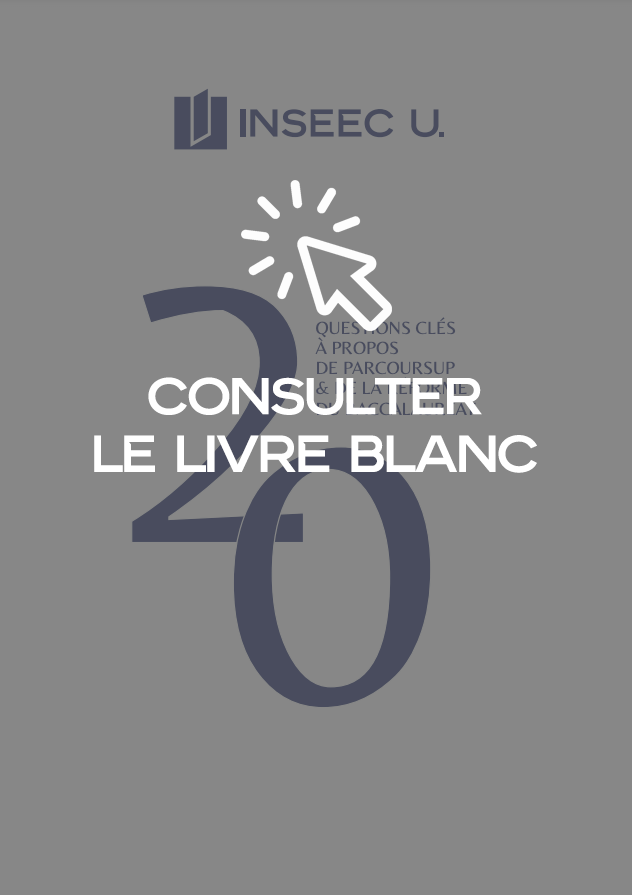 Updated 31 January 2022