Nos Campus
OMNES Education vous accueille au sein de campus idéalement situés au cœur des villes, facilement accessibles avec les transports publics, profitez ainsi de la vie étudiante tout en étant à deux pas des entreprises pour vos stages (si exigé par votre programme). Une fois sur le campus, vous bénéficiez de locaux rénovés, d'espaces de travail et de repos , ainsi que des commodités dernier cri.
Découvrir nos campus étranger
Our fields of study
At OMNES Education, we offer a wide range of programs (Bachelor & BBA, MSc & MBA, Grande Ecole Programs, DBA) that are deliberately oriented to best meet your needs. Browse our programs below and find the training that suits you!
Management
Do you have the ability to show leadership, initiative and also to listen? Cohesion and efficiency are the strengths of good management. Learn the fundamentals of business, management and administration in a training program that is anchored in the reality of the business world and is internationally oriented.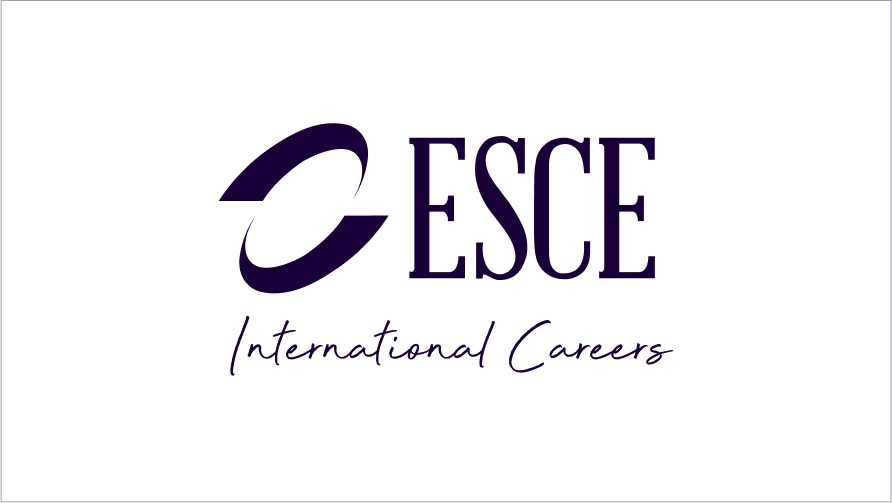 ESCE
ESCE is a leading international business and management school, offering an inventive pedagogy and a multicultural approach to teaching. Ideal for international, curious, flexible and open-minded profiles with a real taste for discovery and human contact.
To apply: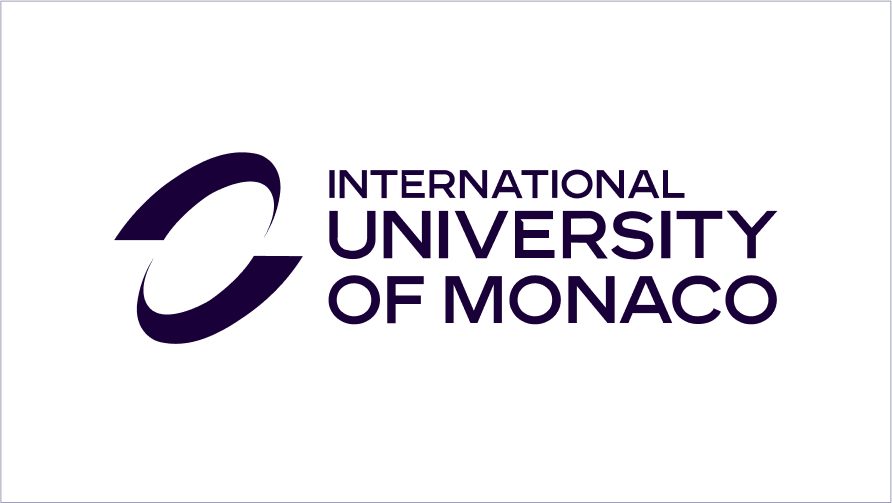 International University of Monaco
IUM focuses mainly on areas of expertise closely associated with Monaco: the management of high value-added service activities, particularly in the luxury and financial sectors.
To apply: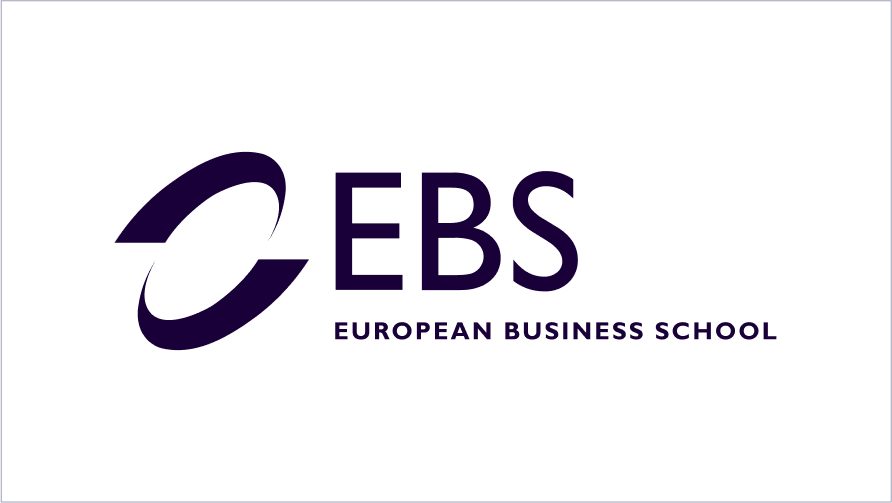 EBS
EBS is developing an original program, with a strong focus on Entrepreneurship, Digital, Innovation and Creativity (EDIC), in an international and multicultural environment.
To apply:
Communication
At a time like ours, where we are all ultra-connected and where the notion of sharing takes on a whole new dimension in the digital age, the communication professions are constantly evolving. Get started now in the digital, marketing, advertising and UX design sectors with a highly professional and creatively oriented curriculum.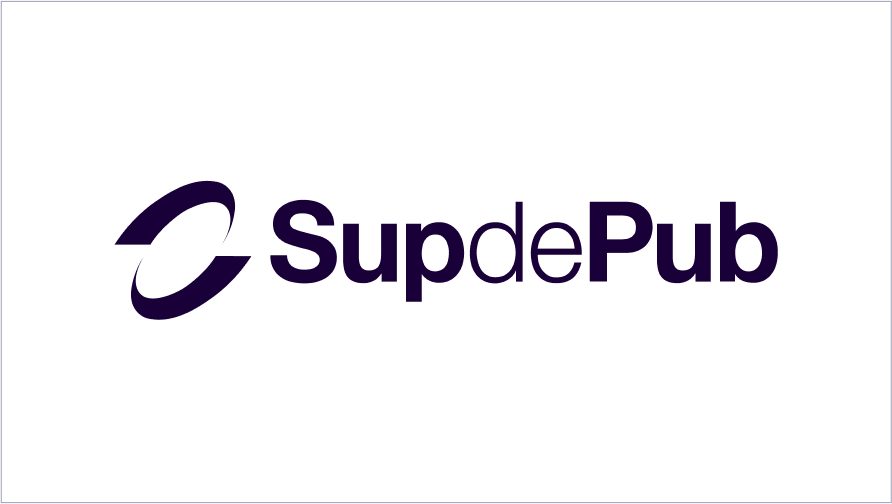 Sup de pub
Innovation and immersion are at the heart of Sup de Pub's pedagogy by creating adapted and original modules, in phase with current events and professional reality.
To apply: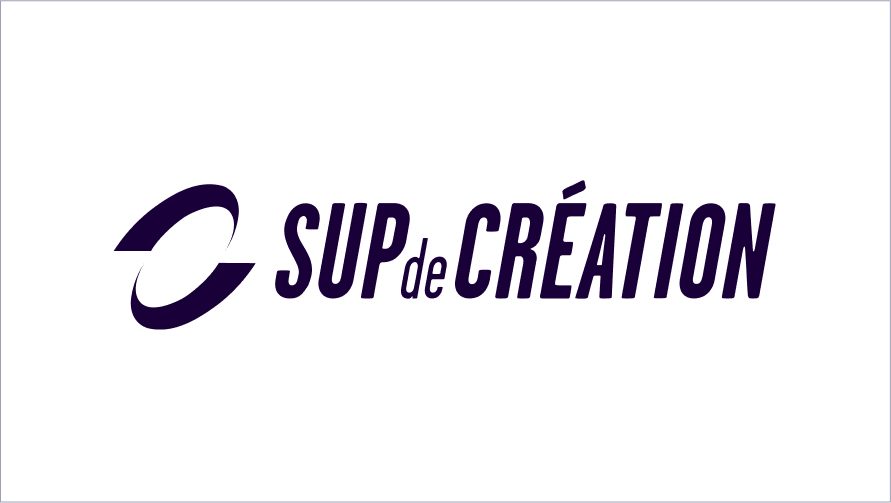 Creative Sup
The school offers a professional and innovative course in the fields of graphic design and advertising, audiovisual, 2D/3D animation and motion design, and video games.
To apply:
Engineer
Do you stand out for your taste for innovation? So, train in the fields of IT or learn to combine management and technology during a customizable and professionalizing course.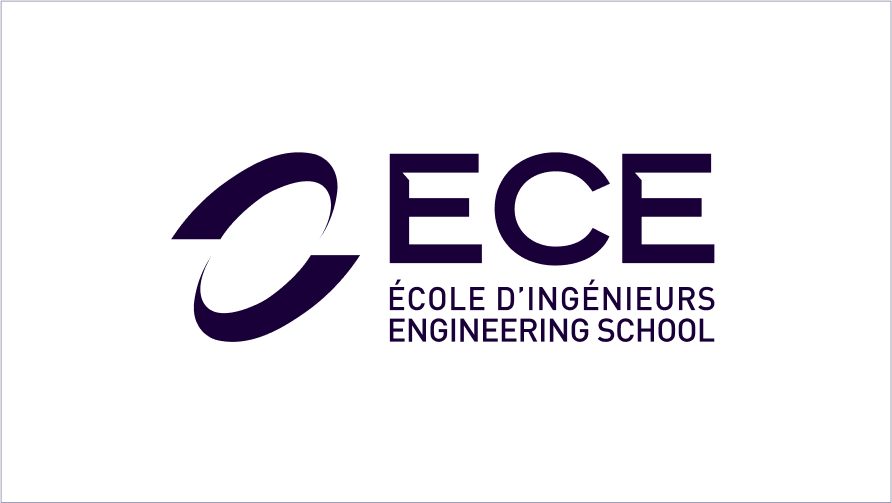 ECE
The school trains tomorrow's generalist and high-tech engineers and experts with a solid scientific foundation while understanding the economic realities of companies and organizations.
To apply:
Political Science & International Relations
Understanding the complexity of the world is not an easy task, always at the heart of the news, social and political issues require intellectual curiosity and a critical mind. Learn how to develop these skills through professional training.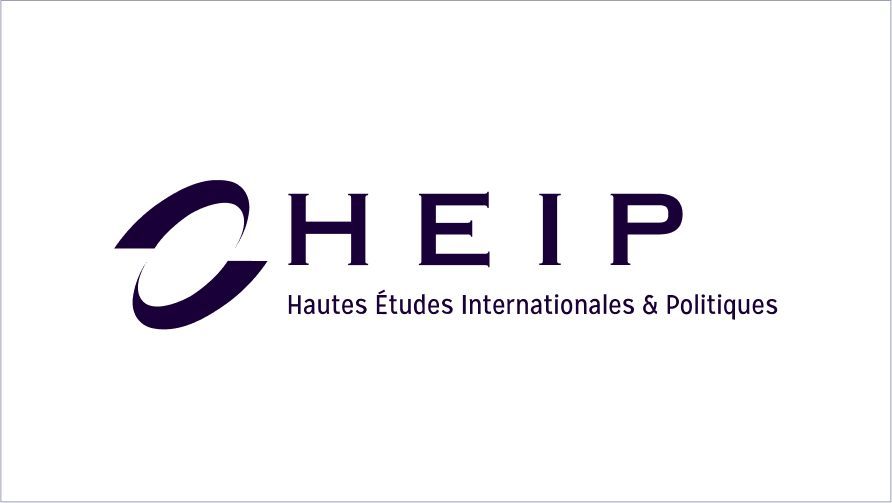 HEIP
With the aim of training enlightened citizens, HEIP offers students a curriculum that combines fundamental training with close proximity to the professional world. The school has maintained a diversified curriculum, integrating programs from three main areas: political science, international relations and political communication.
To apply: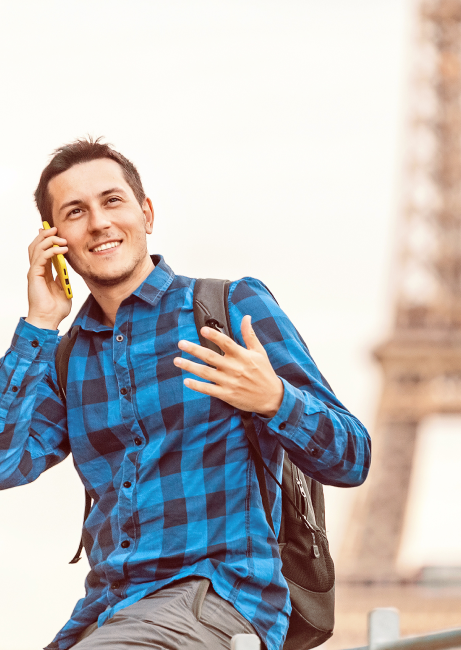 Admission process
International students must complete their application online with the assistance of our international admissions team.
Diplôme de langue française
The B2 level is required to follow a first year of study. Various tests are carried out to validate the ability to follow a course. This level of language corresponds to everyday French. The student must be able to manage a discussion on concrete or abstract topics, including technical terms.
Diplôme de langue anglaise
The English certifications we accept for all programs of study at Omnes Education are as follows:
TOEFL (iBT minimum 79; PBT minimum 550, CBT minimum 213)
TOEIC (minimum 785)
IELTS minimum score 6.0
Cambridge Certificate of Proficiency or Cambridge Advanced Level: A, B or C score
Procédure Visa
For a foreign student who does not come from Europe or from one of the countries that are part of the Schengen area, it is essential to have a residence permit for the duration of his or her stay in the country. The process is done via the "études en France" platform and will be automatically transmitted to the authorities of the country of residence. For more information on the visa process, please see our FAQ section below.
Hospitality Services
For international applications, a supplement of 490 euros is added to the basic tuition fees. This amount corresponds to the services offered exclusively to international students:
your arrival
With our dedicated and personalized follow-up, no stress at your arrival!

Welcome guide
Find useful information: transportation, social security, telephone …

Housing
We offer you solutions for
housing and rental guarantee assistance.

Visas and residence permits
Our teams answer your questions about visas and residence permits.

Student support
Access freely
a space for self-assessment and a
with a 24/7 psychologist, articles and information about the
Wellness awareness webinars.

Bank
We have privileged partnerships
with French banks for you
help open a bank account.

Student Life
Find our good student deals near the campuses.

Webinars
Meet us at our online FAQ events.
Cultural Tips
Our tips on culture and language
French for your first steps in
France.
Frequently asked questions
Pourquoi faire ses études en France ?
Every year, 350,000 foreign students come to study at a French campus or university. The reception of international profiles is strongly encouraged and numerous financial aid schemes are implemented. One example is the "Welcome to France" label, issued by Campus France, which rewards institutions that work to integrate foreign students into our country. Internationally, France is recognized for the excellence of its higher education.
In addition, campus locations are usually in or near major cities, offering a wealth of cultural choices. The student is thus immersed in a formative and enriching experience. The status of student is widely valued by facilitating access to cultural services through discounts.
In addition to having a number of training courses covering a wide range of fields, the country is known for the quality of its training and its infrastructure. For an employer, it is a real guarantee of qualification to study in France.
Quelle ville privilégier pour étudier en France ?
Several cities have an excellent international reputation thanks to the quality of their education. It is the alignment of several factors (housing, training, cost of living, cultural offer…) that ensures a city a dynamism and an unparalleled attraction from students coming from Europe and elsewhere.
Among the cities with the highest demand in the territory, we can mention :
These large cities enjoy an exceptional cultural setting and immerse foreign profiles in the country's rich history. The desire to study in a stimulating environment favors the success of a course of study and represents a significant added value for a future employer.
But the city with the strongest appeal remains the city of Paris.
The city of lights has the most prestigious and internationally renowned universities. A student life punctuated by an unparalleled cultural offer, local initiatives promoting exchange and contact. We can also count on an extensive transportation network and a rich employability.
Quelles études peut-on faire en France en étant étudiant étranger ?
OMNES Education offers a wide range of courses that allow foreign students to train or even settle in the country to work. Among our Bachelor, BBA, MSc, MBA, DBA and Grande Ecole programs we cover the following topics
Business & Management
Engineer
Political Science and International Relations
Communication and Creation
A-t-on besoin d'un visa pour étudier en France ?
European Union students
The French territory is freely accessible, regardless of the length of your stay. Thus, a European student can travel without the need for a VISA. This is one of the major assets that Europe offers.
Students from outside the European Union
In order to complete a successful course in France, without belonging to the European Union, it is necessary to go through a regulated process. Students who do not reside in the European Union must apply for admission to the Cooperation and Cultural Action Department of the French Embassy. The application must be made between October and January, before the current year of study.
Est-il nécessaire de parler français pour étudier en France ?
In Paris, in order to study in an institution of higher learning, non-French speaking students must undergo the TCF DAP procedure (test de connaissance du français pour demande d'admission préalable). It is an approved language assessment test, available on the Internet or through various organizations, including tests of oral and written comprehension. It takes place at the CIEP (Centre international d'études pédagogiques) and validates one's ability to follow courses in French.
Quel niveau de français est-il conseillé d'avoir pour venir étudier en France ?
France is the first French-speaking country to welcome the most foreign students. Its attractiveness is great but the candidates who come to try their luck must have a minimum level B2 to follow their training. It is therefore necessary to assess his or her language level. The scale is defined as follows:
A1: beginner level
A2: intermediate or common level
B1: Threshold level
B2: advanced or independent level
C1 : autonomous level
C2: mastery level
Thus, the B2 level is required to follow a first year of study. Various tests are carried out to validate the ability to follow a course. This level of language corresponds to everyday French. The student must be able to manage a discussion on concrete or abstract topics, including technical terms.
Est-ce qu'un étudiant étranger peut cumuler un travail en parallèle de ses études ?
European citizens
A European student studying in France has the right to work in parallel with his studies. French law allows European students to work 964 hours per year, which is 60% of the legal working time. It cannot be considered a primary job. It is thus a supplemental wage.
In the case of a job in France, student or not, an employee will always be protected by the guarantee of a legal minimum (SMIC). It amounts to 10.25 euros gross per hour. However, the situation is relative to the profiles.
Non-European nationals
For a foreign student who does not come from Europe or from one of the countries that are part of the Schengen area, it is essential to have a residence permit for the duration of his or her stay in the country. The process is done via the "études en France" platform and will be automatically transmitted to the authorities of the country of residence. If you do not know if you need a visa or not, the France Visas website assistant will be able to help you in a few minutes. There are several types of visas:
Long stay visa :
This visa allows you to follow a course in France for a period of four months to one year.
Long stay visa for researchers :
This visa allows you to follow a doctorate or to conduct research in France. It can be renewed every year.
Working Holiday Visa:
Aimed at young people between the ages of 18 and 30, it offers the possibility of visiting France for a year in order to work and study there.
Long-stay trainee visa :
This visa allows you to follow an internship in France for more than four months.
Dans quelles villes de France le groupe Omnes Education propose-t-il des formations ?
The Omnes Education Group offers, through its campuses, training courses leading to a certificate in 5 major cities in France.
Beaune and its campus offer an INSEEC Bachelor's program, a one-year course after a post-baccalaureate education. The geographical and cultural context is particularly favorable for students who come in search of conviviality, innovative subjects and rigorous learning.
The city of Bordeaux is one of the most popular cities in France. There are many reasons for this and Omnes Education offers a prestigious setting, via its campus on the banks of the Garonne, in the heart of the historic district of Chartons. An authentic environment, high-tech equipment and modernized work spaces allow, in addition to a great conviviality, an adapted work environment.
Chambéry, in the Rhône Alpes region, offers a unique environment, in the heart of the mountains and lakes, thanks to its festive cultural events and its multiculturalism. It has, among other things, co-working spaces, data rooms, student associations and a sports field…
Lyon is one of the cities attracting the most students in the area. A dynamic economic environment, numerous professional opportunities and a pleasant quality of life give the city of Lyon many assets for a successful study program. Located in the former Citroen industrial building, Omnes éducation offers a renowned campus for various disciplines, such as chemistry, digital or tourism…
The capital, Paris, is the most sought-after city for studies. This is why Omnes Education offers exceptional campuses with research centers, a unique cultural offer and proximity to numerous companies. At the heart of this campus are students from :

ESCE
THE ECE
Sup de Pub
HEIP
THE EBS
INSEEC
The three Parisian establishments are spread over three locations:
Paris Eiffel Campus
Paris Defense Campus
Paris Villette Campus
Est-ce que les étudiants étrangers peuvent avoir des bourses ?
The Ministry of Higher Education and Research grants scholarships to foreign students up to the age of 28. The criteria are as follows:
Be a member of the European Economic Area
Reside in France for at least 2 years or be fiscally attached to France
Be a refugee or stateless person
In order to apply for a scholarship, you must first enter your student social file (DSE) on the Internet. According to a precise scale, an amount will then be allocated according to the applicant's profile.
OMNES Education offers a scholarship opportunity of up to 10%, subject to validation by the international admissions teams. For more information, contact us at internationaladmissions@omneseducation.com
Quels sont les coûts des études en France pour les étudiants étranger ?
Fees for international students vary depending on:
of the study cycle
of the campus
the student's nationality (outside Europe / Europe)
Quelles sont les aides proposées aux étudiants étrangers ?
The French government, as well as programs such as Erasmus+, offer numerous grants for foreign students who come to France to study. 1/4 of the aids are financed by the ministry. The French embassy takes care of the rest.
Developed by the Ministry of Europe and Foreign Affairs, the "France Excellence Europa" scholarship program grants scholarships to students from Europe coming to do a Master's degree in a higher education institution.
Developed by the Ministry of Foreign Affairs to attract foreign students for Master's and Doctorate programs, the "Eiffel" scholarship program distributes grants of between 12 and 36 months, depending on the degree taken and the field of expertise.
Est-ce que le groupe Omnes Education accompagne les étudiants à leur arrivée en France (logement, aides…) ?
As soon as they arrive on the territory, Omnes education accompanies the students to have access to an accommodation and to the simplest aids.
The Studapart platform connects owners and tenants in a simple way, according to the search criteria and the proposed properties. Human exchange and virtual visits are facilitated by the platform. Students benefit from a promotion code.
Assistance to compensate for the lack of guarantors is provided, as well as insurance in case of unpaid rent, through the company Allianz. The process is done online and answers are provided in less than 72 hours.
Partnership with Caisse d'Epargne bank: assistance to open a bank account.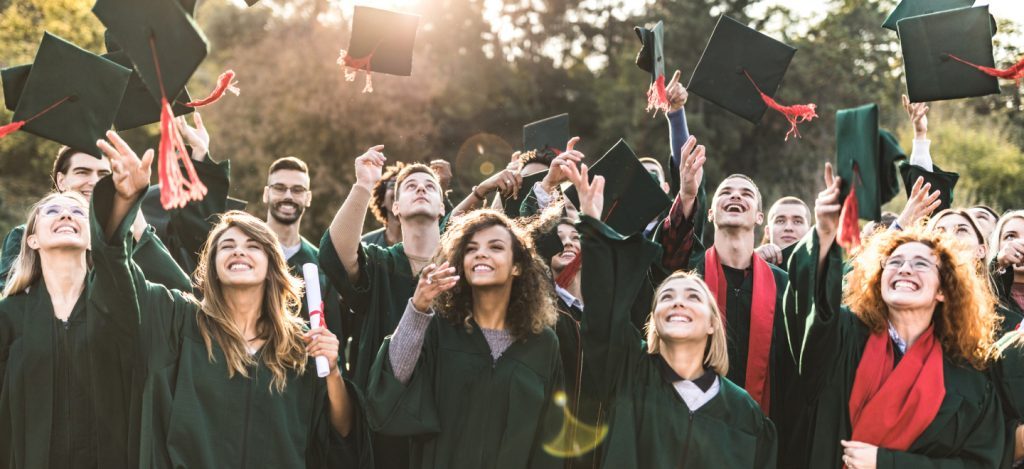 More information
OMNES Education has no less than 13 schools, so don't hesitate to discover our brochures and learn more about our programs, don't wait any longer, contact us!
Updated 6 May 2022